UP, UP, AND AWAY
To no one's surprise, Seattle, San Francisco and the Los Angeles Rams rank No. 1, 2, and 4 overall in most miles that will be traveled by NFL teams this season.
TOUGHER THAN THE REST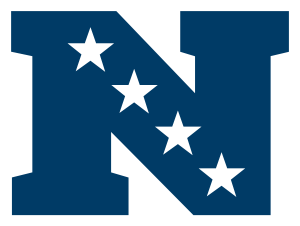 From a Strength of Schedule aspect, Philadelphia and Dallas will tackle the most difficult and fourth-most difficult schedules, per the Playbook projected "Win Totals". Remember, the metric we use is based on each opponent's season-opening win total as posted at the SuperBook in Las Vegas.
SAWING LOGS
There will be 95 games played where a team has more rest than their opponent. That number marks the most in NFL history. Washington will have 12 extra days of rest than their opponents, the most in the league. The New York Jets, Chicago Bears and the Commanders have the best net rest edge at plus-12 games. The San Francisco 49ers have the worst schedule as far as rest at minus-20.
Note: Team write-ups are excerpts from the 2023 PLAYBOOK Football Preview Guide magazine – on sale at Barnes & Noble and Books A Million bookstores nationwide, or at PlaybookSports.com. All teams are listed alphabetically, by division. The numbers listed to the right (in parenthesis) on the first line of each team designates as its opening projected season win total at the Super Book in Las Vegas.
2023 NFL PREVIEW – NFC EAST
DALLAS COWBOYS – Same Old Song (9.5)
The Cowboys big offseason splash amounted to retreads RB Ronald Jones and WR Brandin Cooks, for 2023 fifth-round picks, while adding past-prime CB Stephon Gilmore. That's not saying much. Not when you have Jerry Jones money. Dallas also lost OC Kellen Moore to the Chargers.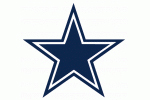 Head coach Mike McCarthy will take over the play-calling duties while well-past-his-prime RB Ezekiel Elliott was cut. With Moore gone and McCarthy trying to keep up, we doubt the Cowboys will smell their NFL-best Yards Per Point (13.2) production last season. Not after yawning their way throughout the Draft. Heck, it would not surprise us one lick to find diminutive Deuce Vaughn emerge as the plum of the class. The bottom line is it's what Dallas does once December rolls around as the Cowboys start with a home game against the NFC champion Eagles. Then they're off to Buffalo to play the Bills before traveling to Miami to face the Dolphins. Three playoff teams and two road games are tough, but if Dallas wants to win the NFC East they'll probably need to win two out of three. They know it and now you do, too.
PLAY AGAINST: vs. LA Rams (10/29)
Stat you will Like: The Cowboys haven't advanced beyond the Division Round of the playoffs since they won Super Bowl XXX in 1996.
NY GIANTS – Knock, Knock (7.5)
Let's check a few boxes. After winning just one division game last season, and one the previous year, the Giants are now 10-25-1 in NFC East contests the past six seasons. Dallas is 27-9, Philadelphia 23-13 and Washington 11-24-1 over the same span. The last time the Giants won the division was in 2011.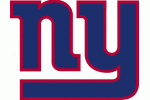 And we all know of the lack of success in trying to repeat as a champion in the NFC East (19 years and counting). And heading into last season at 22-59 since 2017, the Giants were tied with the New York Jets for the worst overall mark in the league the previous five seasons. So where does that leave Big Blue in 2023? For openers they will play seven of their first 11 games on the road. It's not until after Thanksgiving that they finally break away from their burdensome travel itinerary. While it had been five years between drinks of victory water, a 10-8-1 record under rookie head coach Brian Daboll stopped that streak in its tracks last season. Next on the pecking order is a long-awaited division title. They're knocking on the door.
PLAY AGAINST: vs. Washington (10/22)
Stat you will Like: The Giants are 26-11 ATS as a road dog since 2018, including 19-5 ATS before Game Twelve of the season.
PHILADELPHIA EAGLES – A Bridge Too Far (11.5)
Kansas City defied the odds when they took on the most difficult schedule using the PLAYBOOK model (based on opponents projected season win totals this season) going 14-3 SU and 7-10 ATS during the regular season last year.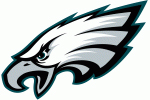 We're not sure the highly popular Eagles can do the same, taking on the most difficult schedule this season. For what it's worth, the Eagles took on the softest SOS (Strength of Schedule) last season and it certainly helped get them to the Super Bowl (see stats on teams who take on weakest SOS in Atlanta Falcons preview write-up). Using this criterion, the teams with the toughest overall schedule have fallen short in the 6 years we've been charting the theory, going 47-41 SU and 40-46-2 ATS overall, including 10-24-1 ATS as a favorite. Tack on the dreaded 'Super Bowl Loser' curse and we will be extremely surprised to see the Eagles sniff last year's success. With a bullseye on their backs the size of the Walt Whitman Bridge, making the playoffs this season should be considered an acceptable accomplishment.
PLAY AGAINST: as a favorite at LA Rams (10/8)
Stat you will Like: The Eagles are 10-1 ATS versus AFC East opponents coming off a win, including 7-0 SUATS the last seven games.
WASHINGTON COMMANDERS – I-95 North (6.5)
There will be 95 games played this season where a team has more rest than their opponent, which marks the most in NFL history. The Commanders have 12 extra days of rest than their opponents, the most in the league. And according to Warren Sharp, since 2015 teams with three or more days of rest advantage from Week 13 forward have won and covered better than 55% of their games.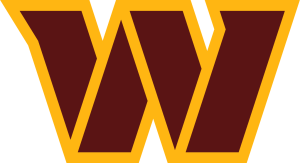 That figures to set the table for Washington, who is just 11-24-1 in the NFC East over the past six seasons, a game better than New York. The Commanders have nowhere to go but up. Last season, they finished 28th in Offensive DVOA – 26th in Passing DVOA, 29th in Rushing DVOA. They brought in Eric Bieniemy from the Chiefs as its assistant head coach/offensive coordinator to improve on those numbers. It underscores urgency – for the team and for the coordinator bypassed for several head coaching jobs despite his key role on Andy Reid's staffs. With Daniel Snyder finally out of the picture, the Skins – err Commanders – are ready to peel off a long-awaited winning campaign.
PLAY ON: at Seattle (11/12)
Stat you will Like: Washington held Dallas, Green Bay, and Philadelphia to season-low yards last season.
2023 NFL PREVIEW – NFC NORTH
CHICAGO BEARS – QB or Not QB (7.5)
With the trade of the No. 1 pick to the Panthers, the Bears took themselves out of the quarterback market and had a boatload of capital to spend on more defensive depth, and a better, more aggressive unit that can suit Matt Eberflus's stunt-heavy defenses. With its massive $120M spending spree, Chicago is now following Jacksonville's recipe for instant success.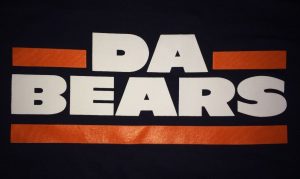 It worked for the Jaguars, who went from the worst record in the league to division champions and a playoff win. The Bears have not won a playoff game since 2010 and are officially accelerating their rebuild. So, is QB Justin Fields overrated? Mike Lombardi, the former NFL GM and VSiN Correspondent thinks so. He cited a comparison of Fields and Houston QB Davis Mills, and the numbers astonishingly mirror one another: Both quarterbacks are 24 years old and were selected in the 2021 NFL Draft. Fields: 27 games (25 starts), 4,112 yards, 24 touchdowns and 21 interceptions, 59.7% completions and 91 sacks. His team is 5-20 SU and 8-16-1 ATS in his starts… Mills: 28 games (25 starts), 5,782 yards, 33 touchdowns and 25 interceptions, 63.6 % completions and 62 sacks. His team is 5-19-1 SU and 12-12-1 ATS in his starts. Damn!
PLAY ON: at Washington (10/5) – *KEY as a dog
Stat you will Like: Chicago was the No. 1 rushing offense in the league last season, averaging 177.3 RYPG… and the No. 30 unit in the league in opponents Yards Per Point last season (13.8).
DETROIT LIONS – Roaring Up a Storm (9.5)
If it seems like the NFL is loading the Lions up with Thursday games, it's because they are. Detroit will be playing three Thursday games this season, which ties them for the most any team has played in a season since 2000 (the 2021 Cowboys, 2019 Bears and 2000 Lions also played three Thursday games).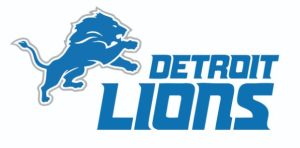 And for what it's worth, two of the Lions' three Thursday games will be against the Packers, marking the first time since 1967 (the Super Bowl era) that two divisional rivals have had both of their games against each other played on a Thursday, per CBS Sports. It's what happens when you're the new kids on the block and suddenly in demand. The Lions have the tools to make a Super Bowl run this year, and they did an excellent job navigating the NFL Draft (PFF awarded them an A+). And it's hard to imagine, but Detroit was the No. 1 team the in league in 1st Quarter PPG (6.3) last season. They'll need more of those fast starts in 2023 as they will now be the hunted rather than doing the hunting.
PLAY AGAINST: at Green Bay (9/28) – *KEY as a favorite
Stat you will Like: Lions QB Jared Goff has 6 career games with 4 TDs and 0 INTs, as many as Steve Young, Dan Marino, and Johnny Unitas.
GREEN BAY PACKERS – Lovin' It (7.5)
Aaron Rodgers had been the center of the Packers' solar system for the past 15 years but was showing continued symptoms of wanderlust. But this season Green Bay faced a dilemma. Pay Aaron Rodgers a fully guaranteed $58.3 million bonus by the start of the 2023 season or let his whiny ass go.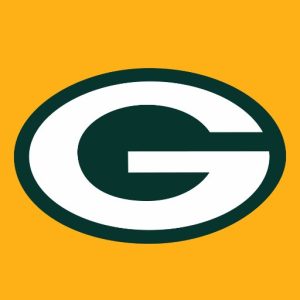 The divorce proceedings culminated when Green Bay officially traded Rodgers to the NY Jets on April 24, and with it the Jordan Love era is officially underway. Much like Rodgers sitting behind Brett Favre for three years before taking the reins, Love sat three years behind Rodgers. In a hand-strapped career with the Packers, Love owns a 79.7 Passer Rating on 83 attempts. However, he showed huge strides in limited action last season when he completed 67% of his passes for a 112.3 Passer rating, and in his only NFL start in 2022, Love dropped a 13-7 decision at Kansas City when he completed 19-of-34 for 190 yards with a TD and an INT. With it, the Jordan Love age is upon us, and Green Bay is loving it.
PLAY ON: at New York Giants (12/11)
Stat you will Like: The Packers are 5-0 SUATS versus undefeated foes under Matt LaFleur.
MINNESOTA VIKINGS – K.O. Show (8.5)
The Vikings waited until the fifth round of the 2023 NFL Draft to finally settle on a young quarterback for the future. However, it turns out they were trying to ferret out Bryce Young – by moving up in the draft. While that likely doesn't seem to bode well for Kirk Cousins and his future in Minnesota, head coach Kevin O'Connell was only looking to pad his hand.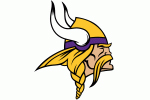 Word has it that it was Young, and only Young, who O'Connell coveted. Instead, they're left holding trading cards with Cousins' mug shot on them, and that's not a bad alternative. You see, O'Connell and Cousins renewed their vows for the second time last season – previously he was Cousins' quarterback coach in Washington in 2017 – and it proved to be a marriage made in heaven when Cousins went 13-4 in the regular season, the best mark in his career. Remember, O'Connell's QB-friendly offense went on to shred defenses during their march to Super Bowl LVI when O'Connell was Sean McVay's offensive coordinator. The bottom line: Cousins is going nowhere other than back to the playoffs with the Vikes.
PLAY ON: as a dog at Green Bay (10/29)
Stat you will Like: Minnesota allowed the most First Quarter Points in the loop last year
(6.1 PPG), but scored the most Fourth Quarter Points (9.6 PPG).
2023 NFL PREVIEW – NFC SOUTH
ATLANTA FALCONS – Easy Street (4.5)
For the first time since the late 80's, Atlanta endured a fifth consecutive losing season in 2022. But the rebuilding job led by General Manager Terry Fontenot appears to be headed in the right direction as all 17 of his draft picks currently remain on the active roster. The Falcons did a nice job bringing in new talent via free agency, adding six starters including CB Jeff Okudah, DL Calais Campbell, DT David Onyemata, OLB Kaden Ellis, LB Bud Dupree, and S Jessie Bates for a new look group.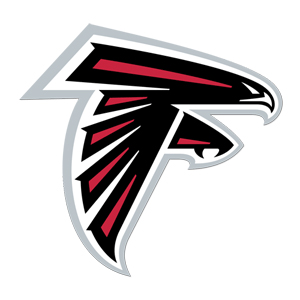 Additionally, the Falcons added several other key free agents. One word best fits the schedule: fortuitous. Given the fact that Atlanta will take on the softest strength of schedule, no matter how you measure it – based on opponents' overall win percentage last season, or on opponents' projected season win totals this season – the Birds find themselves on easy street in 2023. See the STAT YOU WILL LIKE below for more on this or ask the Eagles about the benefits therein last season. No matter how you add it up, the Dirty Birds appear to have cleaned up their act, and with it, improvement looms.
PLAY ON: vs. Washington (10/15)
Stat you will Like: NFL teams facing the easiest Playbook SOS have gone 65-28 SU and 52-41 ATS the last five seasons, including 7-3 ATS as a dog.
CAROLINA PANTHERS – On the Prowl (7.5)
Frank Reich had a different Week 1 starter every year in Indianapolis. Now with the Panthers, the new head coach needed a new quarterback worse than a Subaru Forester needs a car wash, and GM Scott Fitterer was not averse to obliging. Fitterer is on trade No. 3 for a potential franchise quarterback in Bryce Young.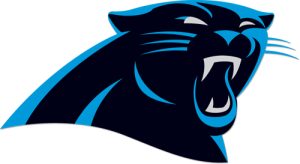 The Panthers traded a second, fourth and sixth-round pick for Sam Darnold, a fifth-round pick for Baker Mayfield and now, two first-round picks, two second-round picks and D.J. Moore for a third crack at solving the search for a franchise passer. When Reich was hired as the Panthers new head coach he received clear directives from Fitterer and owner Dave Tepper to hire the best candidates available, not just coaches he knew. New offensive coordinator Thomas Brown and defensive coordinator Ejiro Evero were both assistants under Sean McVay in Los Angeles. Brown's job will be to kick start an offense that averaged 306 YPG (#29) last season while Evero will look to patch a defense that surrendered the most Fourth Quarter points (8.3 PPG) in the league last season. You can rest assured Reich will be in payback mode against his former team.
PLAY ON: vs. Indianapolis (11/5) – *KEY
Stat you will Like: Of the previous 16 quarterbacks selected 1-2 in the NFL draft, only Peyton Manning has won a Super Bowl for the team that drafted him.
NEW ORLEANS SAINTS – All Right All Right (9.5)
Those who know Saints head coach Dennis Allen knew exactly who was going to win the bidding war for free agent Derek Carr. After all, Allen drafted Carr in 2014 with the Raiders. In his nine seasons with the Silver-and-Black, Carr has passed for 35,222 yards in his nine seasons with the Raiders – never less than the 3,270 he tossed for in his rookie season in 2014.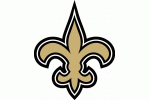 The biggest break the Saints will likely enjoy this season is playing in an NFC South that is basically rebuilding at the same time. Bryce Young is ushering in a new era in Carolina, the Falcons are trying to create a new identity, and the Buccaneers are figuring out who they are in the post-Tom Brady era. The winner of the South was 8-9 last year. Based on the neighborhood in which they reside, we may see a similar race to the bottom this season. However, New Orleans is the only team in the league who improved their overall stats on offense and defense last season, yet took backward steps SU and ATS, and that makes them all right in our book.
PLAY ON: at Carolina (9/18)
Stat you will Like: The Saints are 10-2 SUATS in their last dozen division games when seeking same season revenge.
TAMPA BAY BUCCANEERS – TB And Not TB (6.5)
If you're a meteorologist or enjoy following patterns then this one is straight laced. Upon leaving New England for Tampa Bay, the Patriots proceeded to go 25-56 in games without Tom Brady. Now, with Brady fresh out of divorce court and finally calling it a career, it appears another fall is in the offing for the Buccaneers, who were 17-31 before going 37-20 since his arrival in Tampa. And don't think for one second that the arrival of QB Baker Mayfield, the former first overall pick by the Browns in the 2018 NFL draft, is going to rewrite that script.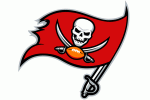 The 27-year-old Mayfield has never had the privilege of playing with a consistent supporting cast and arguably still possesses the tools that once made him the No. 1 overall pick. Yet, he joins a team that owned the worst rushing offense in the league last season (76.9 RYPG), and ranked No. 30 in the league in Opponent Red Zone TD Scoring Percentage (65.38%). Yet somehow, while the Bucs are predicted not to be favored in any game this season, they have a win total of 6. Go figure.
PLAY AGAINST: at New Orleans (10/1)
Stat you will Like: QB Baker Mayfield is 9-21-2 ATS as a favorite in the NFL, including 0-8 ATS the last eight.
2023 NFL PREVIEW – NFC WEST
ARIZONA CARDINALS – To Hell in a Handbag (4.5)
Thanks to a trade for WR Marquise Brown and a playoff appearance the previous season, Arizona entered the 2022 campaign with a projected season win total of 9 and was considered a threat to land another playoff berth.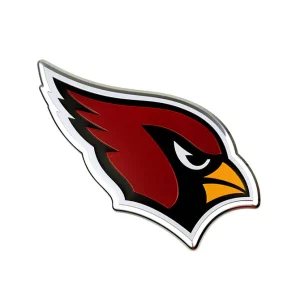 It all went sideways when WR DeAndre Hopkins missed 8 games and QB Kyler Murray bowed out after Week Ten with an injury, as they were on the field together for only four full games last season (Hopkins has since been released). The Cardinals ended the disastrous campaign with losses in each of their final seven games, and with it, they were arguably the worst team in the NFL entering this year's NFL Draft. In fact, they were the only team in the league to start four different signal callers last season. Despite acing the Draft, this year's projected season win total (5) speaks volumes, with new head Jonathan Gannon assuming the reins after helping take Philadelphia to the Super Bowl as its defensive coordinator. Relatively young at 38, Gannon has been around the NFL block as an assistant with five different teams. However, there is a reason Arizona will be an underdog in every game they play this season.
PLAY ON: vs. Atlanta (11/12)
Stat you will Like: Kyler Murray is 1-12 SUATS in his NFL career versus winning foes with a win percentage of .705 or less.
LOS ANGELES RAMS – Up Schitt's Creek (6.5)
A 5-12 record last season was the worst ever posted by a defending Super Bowl champion, but at least it helped net the Rams a mind-boggling 15 selections in this year's NFL Draft. While none of the Draft picks was particularly noteworthy, it began the process of supplementing a terribly thinned-out roster with Sean McVay's troops still reeling following the collateral damage of winning the Super Bowl two seasons ago.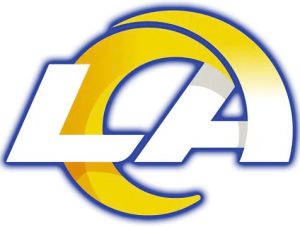 For openers, they desperately need DL Aaron Donald, QB Matthew Stafford, and WR Cooper Kupp to return better than ever from the injury-curtailed 2022 season. After releasing linebacker Bobby Wagner in February and then edge rusher Leonard Floyd, the Rams pedaled multi All Pro CB Jalen Ramsey to the Dolphins as the weeding out continues. The question is who's next? Making matters worse, L.A. will face a league-high four foes coming off a bye week. So where does that leave the Rams this season? Initially, six words come to mind: Up a creek without a paddle. Especially knowing they have not made the playoffs in 85 years after a 3-5 start. Egad.
PLAY ON: as a dog vs. New Orleans (12/21)
Stat you will Like: The Rams ranked No. 1 in league last year in Opponent Red Zone TD Scoring Percentage (44.44%).
SAN FRANCISCO 49ERS – Vapor Lock (10.5)
Somewhere along the line you just know Niners' head coach Kyle Shanahan's coaching playbook comes right out of the STEAM room – Science, Technology, Engineering, Arts & Mathematics. For there is no one in the league today who better applies all facets of that same winning approach to the NFL better than Shanahan. His methodology speaks for itself. In the Coach of the Year running year after year, his teams know what it takes to win games – read: Bill Parcells and crunching the numbers behind competent linemen controlling the line of scrimmage – as he controls the Xs and Os of the game like no other coach.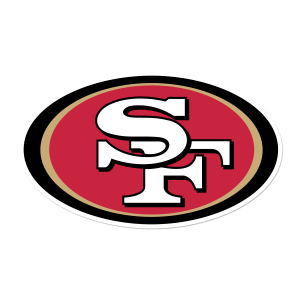 Consider: Following an initial 0-9 start to his NFL head coaching career in 2017, his troops have gone 59-40, including 36-22 ATS against .500 or greater opponents. In other words, you know you're in a war when you take on Shanahan's squad. There's a reason no defense in the league made opponents travel more for Yards Per Point than the Niners last season (17.5). Once he sorts through his three-headed quarterback malaise, Shanahan should have this group ready to start evaporating opponents once again in 2023.
PLAY ON: as a dog at Philadelphia (12/3)
Stat you will Like: The Niners led the NFL in Net Turnovers per game during the regular season last year (+0.7).
SEATTLE SEAHAWKS – On the Other Hand (8.5)
Arguably the biggest surprise in the 2022 NFL season was the emergence of the Seahawks, a team who emerged from the depths of a projected 6-win team to the playoffs, spearheaded by NFL Comeback Player of the Year quarterback Geno Smith. Entering the 2022 season, it had been seven years since Smith was a full-time starter in the NFL, a span that included three teams, fewer than 200 pass attempts, and fewer than one full season's worth of game appearances.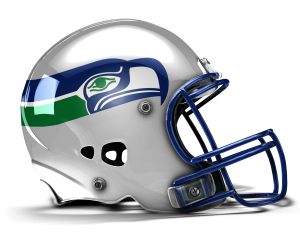 Some 4,535 passing yards and 32 TD passes later, the Seahawks went from the scourge of the NFC West to another Pete Carroll Picasso. As we've come to learn, Carroll's elixir has been molding teams that win games despite not dominating in the stats. Witness: In his 13 regular seasons with Seattle his teams have gone 128-81-1 outright despite winning the stats by an average of only 15 yards per game. On one hand, with the return of super stud SS Jamaal Adams, it would be no surprise should the Seahawks not fade away, and on the other to see a regression to the mean raise its ugly head this season would not be surprising either.
PLAY ON: as a home dog vs. San Francisco (11/23)
Stat you will Like: The Seahawks are 21-5 SU and 20-5-1 ATS when coming off consecutive losses under Peter Carroll, including 13-1 SU and 13-0-1 ATS at home.
Marc Lawrence has been providing top handicapping tips and picks at PlaybookSports.com for nearly three decades. Read more betting insights from Marc and get his top picks and best bets here at gamblersWORLD.