2023 AFC Preview from Marc Lawrence and Playbook Sports
SOS HELP
Three of the five NFL teams facing the biggest rest advantage this season reside in the AFC: Cleveland, NY Jets, and Tennessee.  On the flip side, there is only one of five teams facing the biggest rest disadvantage – Kansas City. The Chiefs will have less rest advantage for six consecutive weeks, from Week Twelve thru Week Seventeen. 
REST IS BEST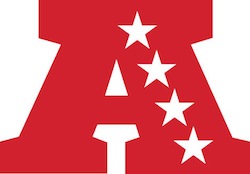 Three of the five NFL teams facing the biggest rest advantage this season reside in the AFC: Cleveland, NY Jets, and Tennessee.  On the flip side, there is only one of five teams facing the biggest rest disadvantage – Kansas City. The Chiefs will have less rest advantage for six consecutive weeks, from Week Twelve thru Week Seventeen.
HOME COOKING
The New York Jets will not leave the state of New York from October 5 thru November 12. They also have no rest disadvantage in any division contest this season.
Note: Team write-ups are excerpts from the 2023 PLAYBOOK Football Preview Guide magazine – on sale at Barnes & Noble and Books A Million bookstores nationwide, or at PlaybookSports.com. All teams are listed alphabetically, by division. The numbers listed to the right (in parenthesis) on the first line of each team designates as its opening projected season win total at the Super Book in Las Vegas.
2023 NFL PREVIEW – AFC EAST
BUFFALO BILLS – Winging It    (10.5)
Get ready. All signs point to Josh Allen's eagerness to have a redemption season. After being held scoreless in the first and fourth quarters of last season's 27-10 home loss to Cincinnati in the AFC Divisional Round playoffs, and the Bills' crushing overtime loss to the Chiefs in the same Divisional Round two years ago, Allen is hungry to win Super Bowl LVIII.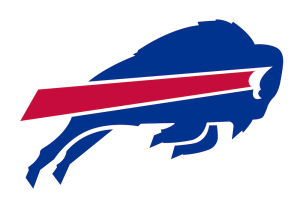 And he's got the resume to accomplish the job, ranked second among all quarterbacks in touchdowns (35) while totaling 4,283 passing yards for the season with a passing rating of 96.6. The Bills slayed it in this year's NFL Draft to boot, when they landed TE Dalton Kincaid with the No. 27 selection in the first round. He was the top-rated tight end on the Our Lads Draft board and will supply an added weapon for Allen as he is just as versatile receiving passes as he is blocking defenders. They also scored props landing guard O'Cyrus Torrence in the second round. Torrence was the top overall ranked guard by Our Lads who will provide some much-needed protection for Allen. Slather up the hot sauce. Buffalo is ready.
PLAY ON: at Cincinnati (11/5)
Stat you will Like: Buffalo is 32-11 SU and 33-10 ATS when coming off three ATS losses, including 14-0 ATS against foes coming off a win.
MIAMI DOLPHINS – Tua Can Do A   (10.5)
The Dolphins have done a tremendous job stacking their roster with bona fide talent, but the linchpin remains the health of QB Tua Tagovailoa, who deserves his due after working with his fourth offensive coordinator heading into his third season last year, not to mention successful rookie head coach Mike McDaniel.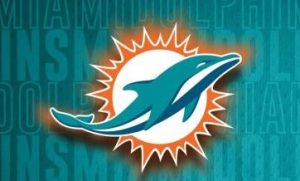 Through it all, Tua is 21-13 as a starter, and Miami had the 3rd-most most receiving yards by a pair of teammates in NFL history in Tyreek Hill and Jalen Waddle, whose 3,066 yards was just short of the 1995 Lions tandem of Herman Moore/Brett Perriman with 3,174 yards, and the 1995 Rams duo of Torry Holt/Isaac Bruce at 3,106 yards. Unfortunately, owner Stephen Ross' tampering charges with Tom Brady and Sean Payton, when both were under contract elsewhere, cost the team this year's 21st overall draft pick, leaving the Fish with only four selections overall. They do, however, own shutdown CBs in 6-time Pro Bowler Jalen Ramsey and Xavier Howard. It wasn't that long ago when Ramsey once announced his desire for a new contract by showing up to the Jaguars' training camp in an actual Brink's truck – the kind owned by Stephen Ross.
PLAY ON: at Buffalo (10/1)
Stat you will Like: The home team is 21-10-2 ATS in Tagovailoa's starts with the Dolphins.
NEW ENGLAND PATRIOTS – Sloop John B. (7.5)
QB Matt Jones suffered through a sophomore slump in 2022 when he threw just 14 touchdowns against 11 interceptions and missed three games with a sprained ankle.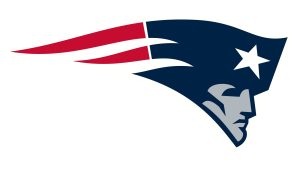 It was so bad that the Pats offense ranked dead last in the Red Zone last season, scoring TDs less than 43% of the time. Now, after a middling 25-26 record the past three seasons – all sans Tom Brady – the improbable question begs: Is owner Robert Kraft actually considering replacing six-time Super Bowl winning coach Bill Belichick, who you just know in the back of his mind is singing this verse from a Beach Boys classic, "This is the worst trip I've ever been on." Logically the answer is no, not with The Hoodie just 18 wins short of overtaking Don Shula's NFL-high 347 victories. But it leaves Kraft selling a bill of goods to a crumbling fan base with a team that is favored to endure another losing campaign this season. Remember, New England went 0-4 against the Bills and Dolphins last season and will now have to face an Aaron Rodgers-led Jets' attack. Let's see how the main sail sets.
PLAY ON: at Las Vegas (10/15)
Stat you will Like: QB Matt Jones is 1-7 SUATS as a dog of 3 or fewer points with the Patriots.
NY JETS – Paper Airplanes    (9.5)
Get ready mushroom lovers, Aaron Rodgers is coming to town. In arguably the biggest acquisition of the offseason, Rodgers heads to the Big Apple with one direction in mind – to lead the Jets to the Super Bowl. However, Michael Lombardi, the former NFL GM and current correspondent with VSiN, put it best when he said, "For any great culture to succeed, you can never airbrush the past… You don't become an instant champion on paper."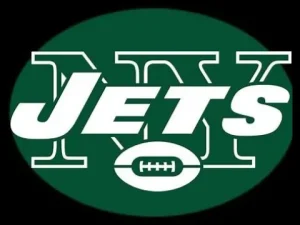 The Jets need to learn to win the AFC East first, and that's no easy task. Rodgers finished as QB13 last season, posting 239.2 fantasy points. That's his lowest total since 2019, when he scored 278.4 points. He also threw 12 interceptions, which is the second-highest total of his career. It won't be easy for the former Packers' signal-caller in a loaded conference led by Patrick Mahomes, Joe Burrow, Josh Allen and Justin Herbert. Remember though, Brett Favre was 40 when he left the Packers and joined the Vikings. He then set career highs for completion rate, yards per attempt, and passer rating. But like Favre, Rodgers is going to need all the help he can muster.
PLAY ON: vs. New England (9/24)
Stat you will Like: Rodgers failed to throw for 300 yards in any game last season. He also tossed 12 interceptions, the most since his first year as a starter in Green Bay in 2008.
2023 NFL PREVIEW – AFC NORTH
BALTIMORE RAVENS – Action Jackson    (9.5)
The Ravens squeaked into the playoffs last season despite the loss of mercurial QB Lamar Jackson, who missed six games with an injury, all while in a stare-down with management over a new contract. In fact, Baltimore may have advanced to the second round had it not lost a 99-yard fumble return for a touchdown.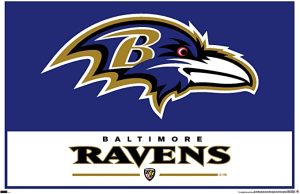 It's a testament to head coach John Harbaugh, who has endured just one losing season in 15 years with the Ravens (look out, Mike Tomlin). With Jackson now the NFL's newest multi-millionaire, Harbaugh brought in Todd Monken, who has been Georgia's offensive coordinator for the past three seasons, which, of course, includes back-to-back national championships. Last season, playing at an NFL level, the Bulldogs finished first in both red zone scoring percentage and plays of 20+ yards. Jackson is said to have had considerable input into his hiring. Joining the foray is WR Odell Beckham Jr., the only receiver on the Ravens' roster with a 1,000-yard season. Jackson is on record saying he wants to throw for 6,000-yards this season, which would smash Peyton Manning's single-season record for passing yards with 5,477 in 2013. We see Manning sleeping like a baby all season long.
PLAY AGAINST: as fav at LA Chargers (11/26)
Stat you will Like: Lamar Jackson is 10-5 SU and 12-2-1 ATS as either a dog or a favorite of fewer than 3 points.
CINCINNATI BENGALS – Catch Us If You Can    (11.5)
Perhaps the best offseason move for Cincinnati might well have been retaining DC Lou Anarumo. Rumored to be in the running for new head coach of the Arizona Cardinals – who inked Philadelphia DC Jonathan Gannon, instead – Bengals' players were ecstatic over his rehire.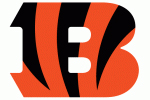 The proof is in the pudding as the Cincinnati defense has improved overall each and every one of the four seasons it's been under Anarumo. They ranked No. 2 overall in Opponents Yards Per Point and No. 3 in Opponent Touchdowns Per Game. In fact, only San Francisco made opponents travel more for Yards Per Point than the Bengals last season (17.3). It's really all an offense led by Joe Burrow can ask for. Burrow is just the third QB in NFL history to win at least five playoff games within his first three seasons. The Bengals appear poised for a run of dominance in the AFC North, and it's because of their drafting acumen. To no one's surprise, Cincinnati looks to have come out of the first three rounds of the draft with two starters in cornerback DJ Turner II and safety Jordan Battle. And thanks to Lou, along with first-round edge rusher Myles Murphy, they loaded up on defense early and often.
PLAY AGAINST: vs. Baltimore (9/17)
Stat you will Like: The Bengals are15-4 SU and 16-3 ATS in their last nineteen non-division games, as well as 15-2 SU in its last 17 games against winning opponents.
CLEVELAND BROWNS – Houdini-like    (9)
Don't blame Deshaun Watson. Despite receiving a fully guaranteed contract last year, Browns QB Watson is not the NFL's biggest cap hit. That honor belongs to New Orleans WR Michael Thomas, who carries a cap hit of 59.4 million in 2023.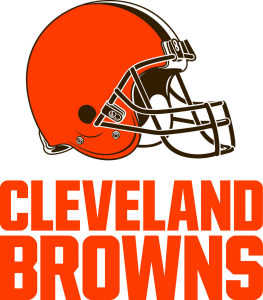 Watson checks in at number two on the list with a 54.9 million dollar hit. Knowing their hands were tied, Cleveland made numerous under-the-radar offseason moves to address concerns on both sides of the trenches, including free agent signings of DL Za'Darius Smith, Ogbonnia Okoronkwo and Dalvin Tomlinson, and secondary help in Rodney McLeod and Juan Thornhill – all likely starters. On the offensive front they secured the services of WR Elijah Moore, before hitting a late home run in the Draft with the likes of WR Cedric Tillman, OT Dawand Jones and DL Siaki Ika. The Browns reside in the strongest division in the NFL – the AFC North – where every team in the loop scored at least a B+ grade in this year's Draft. The hope is Watson can put an end to a quarterback march that has witnessed 32 different starting signal callers since 2000.
PLAY ON: as a dog vs. NY Jets (12/28)
Stat you will Like: The Browns have struggled against teams from the NFC West, going 1-11 SU and 2-10 ATS of late – including 0-6 SUATS the last six.
PITTSBURGH STEELERS – Watts Up    (8.5)
If it appeared Mike Tomlin was going through a bout of COVID through the first 8 games of the season last year, he was not. He was 2-6 at that point in the season and was simply sweating bullets knowing his lifetime skein of never having had a losing season with the Steelers was in severe jeopardy.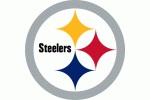 A sparkly 7-2 record after the Bye week did the trick as the streak lives on. Nice additions were made in the offseason, including a big boost when Pittsburgh landed three players in this year's NFL Draft that many believed to be first-round talent in OL Broderick Jones, CB Joey Porter Jr. and TE Darnell Washington, a 6'7" red zone target for Kenny Pickett. In addition, free agent trimmings included WR Allen Robinson, OG Isaac Seumalo, CB Patrick Peterson and edge rusher Marcus Golden. Coupled with a healthy TJ Watt back in the lineup – Watt played just 10 games in 2022, with the Steelers going 1-6 outright without him – it's the best bill of health Mike Tomlin could ask for this 2023 season.
PLAY AGAINST: at Seattle (12/31)
Stat you will Like: Pittsburgh was the only team in the NFL last season with the same starting offensive linemen in every game.
2023 NFL PREVIEW – AFC SOUTH
HOUSTON TEXANS – Pony Up    (5.5)
Former Texans and Eagles linebacker DeMeco Ryans returns to Houston this season – as its new head coach. In 2022, as the 49ers defensive coordinator, his unit led the league in total defense, scoring defense and expected points added, and finished second in takeaways.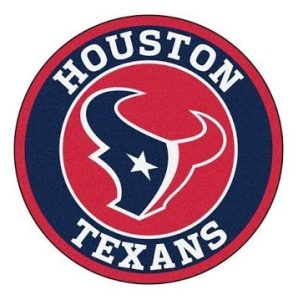 The Texans hit the Draft hard when they landed QB C.J. Stroud and Edge Rusher Will Anderson Jr. in the first round. Stroud earned a 92.2 PFF grade in 2021, tying with Bryce Young, and he was the seventh highest-graded player at the position this past season. The Texans then shocked everyone and moved up to No. 3 to select the top edge defender in the Draft. At 6-foot-3 and 253 pounds, Anderson, racked up 207 total pressures in three years at Alabama and ran the 40-yard dash in 4.60 seconds. In 2022, He also won the Bronko Nagurski Trophy (nation's best defender), Chuck Bednarik Award (nation's best defensive player), and the Lombardi Award (nation's best lineman). Whew! In the end it was quite the haul when Houston landed a pair of top players, but they paid a steep price. The foundation has been laid.
PASS
Stat you will Like: Houston is 5-0 SUATS all-time with a losing record when facing NFC South opponents.
INDIANAPOLIS COLTS – Call the Farrier    (6.5)
Shane Steichen will be tasked with turning around a Colts' franchise that fired Frank Reich after a 3-5-1 start, and ultimately finished 4-12-1 under interim coach Jeff Saturday, Indianapolis owner Robert Irsay's drinking buddy. Bordering on batty, Saturday was hired with no collegiate or professional coaching experience and proved to be an unmitigated disaster on the sidelines.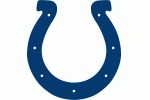 Steichen got Justin Herbert up to speed when he was the Chargers' offensive coordinator during Herbert's rookie season, and then helped turn Jalen Hurts into one of the league's top quarterbacks over his two years with the Eagles. He inherits QB Anthony Richardson, a raw but physically gifted quarterback who shot up the Draft ladder in short order. The good news for Richardson is Jim Bob Cooter is the Colts' new offensive coordinator. He was the Lions' OC last season and has worked with quarterbacks Peyton Manning, Matthew Stafford, and Trevor Lawrence in the past. Richardson started just 13 games in college and completed only 53.8% of his passes last season. Perhaps Indy is  mirroring his game plan around that of Josh Allen, who completed only 56.2% of his passes at Wyoming.
PLAY ON: at Houston (9/17)
Stat you will Like: No team tossed more picks last season than the Colts (1.2 per game), a primary reason they averaged the Most Turnovers Per Game in the league (-0.8).
JACKSONVILLE JAGUARS – Bend Both Knees    (9.5)
Trevor Lawrence looked like a different quarterback in 2022, compared to his rookie season, throwing for 4,113 yards, and scoring 30 touchdowns. That's 472 yards and 16 more total scores than he had in 2021. Lawrence also finished with nine fewer interceptions, and his points-per-game average increased by almost six.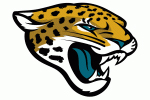 He also scored 20-plus points six times. He had just one such performance as a rookie. For the uninformed, that is Peyton Manning stuff as outlined in this year's Playbook NFL Preview. So, the question begs: Is Lawrence now fast-tracked to become the franchise quarterback he was labeled when drafted No. 1 overall in 2021? He'll have to pass a first-ever double dose test of London Calling with the Jags slated to appear before the King the first two weeks in October. After leaving this year's NFL Draft with no less than 13 selections, they will be younger, if nothing else. They will also be looking to make consecutive playoff appearance for the first time in 24 years. As our STAT YOU WILL LIKE below signifies, they'll need to learn to start chopping wood before they do.
PLAY ON: vs. Baltimore (12/17)
Stat you will Like: The Jaguars are 2-7 SU and 1-8 ATS in their last nine games as a favorite.
TENNESSEE TITANS – Full Metal Jacket    (7.5)
A record-tying 25 teams ended with a winning percentage over .400 last season, and the two-time defending AFC South champion Titans were not one of them. Just how bad was the fall, you ask? For openers they were out-yarded in 14 of the 17 contests they played. This from a team that was 11-7 ITS (In The Stats) the previous year.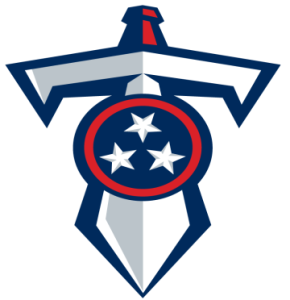 They were the only team in the league that failed to score 28 points in a game last season after having done so 28 times the previous four seasons under Mike Vrabel. In their defense, very few teams were bitten harder by the injury bug than the Titans last year (Ryan Tannehill missed 7 games). Which begs the question – who will be under center this season? And we're not buying the Will Levis to the rescue memo either, not when Levis had 46 TDs and 25 INTs in his CFB career. Since 2000 there have been four QBs selected in the first round of the draft that had fewer than 50 TDs and 25+ INTs. They were: Vince Young, Josh Freeman, Christian Ponder, and EJ Manuel. Ugh.
PLAY ON: at Jacksonville (11/19)
Stat you will Like: The Titans are 15-5 SU and 14-6 ATS in their last 20 games when seeking same season division revenge.
2023 NFL PREVIEW – AFC WEST
DENVER BRONCOS – Payton's New Place    (8.5)
Little did the Broncos realize when they gave QB Russell Wilson the keys to a Lamborghini last year it would result in a 12-car, 12-loss pileup after getting a career-worst campaign (84.4 passer rating) from Wilson in return. So now since winning the Super Bowl in 2016, the Broncos rank 28th in yards per play, 31st on 3rd downs, and 31st in red zone TD percentage.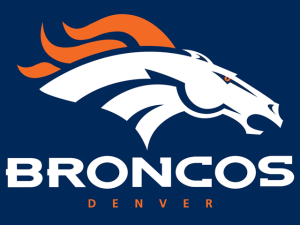 Let that soak in. As a result, the Broncos haven't appeared in a playoff game since then. Enter Sean Payton, who, in 15 seasons in the Big Easy, saw his Saints lead the NFL in Yards Per Play, 3rd down conversion percentage and red zone touchdown percentage. It sounds like somebody did their homework. With Payton now at the helm, gone are most of the perks Wilson had come to realize when he moved from Seattle to the Mile High city last season. Topping it off, they acquired RB Samaje Perine from the Bengals who totaled 681 scrimmage yards (394 rushing, 287 receiving) and scored 6 touchdowns last season, while averaging 5.1 yards per touch. Major offensive line upgrades should lead to big running lanes for Perine.
PLAY ON: vs. NY Jets (10/8)
Stat you will Like: Denver finished last in the league last season in Yards Per Point (19.3), and last in Most Penalty Yards Per Game (57.1).
KANSAS CITY CHIEFS – No Repairs Needed    (11.5)
Andy Reid is not keen on the NFL's new 'fair catch kick off policy'. After all he is an advocate of the popular aphorism, "If it ain't broke, don't fix it". His philosophy is to avoid unnecessary tinkering if at all possible. It's one of the reasonshe is the first coach in NFL history to win 10 playoff games with multiple franchises (10-9 postseason record with the Eagles; 10-7 with the Chiefs).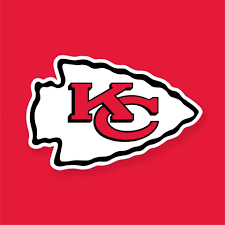 And KC became the second team in Super Bowl history to rally back from a double-digit halftime deficit to beat Philadelphia for all the marbles last season (they also did it in the Super Bowl 54 win over San Francisco). Speaking of impressive stats, QB Patrick Mahomes, with 13 plus wins in five straight winning seasons, is the only player to throw for at least 5,000 yards in the regular season and win the Super Bowl. Entering last season's championship game, the NFL Passing Yards leader had never won a Super Bowl (0-for-56). Yet somehow, the bend-but-don't-break Chiefs were Ranked No. 28 in league last year in Opponent Red Zone TD Scoring Percentage (65.15%). Enough said.
PLAY AGAINST: vs. Philadelphia (11/20)
Stat you will Like: Kansas City was 7-3 SU but 0-10 ATS in one-score games last season.
LAS VEGAS RAIDERS – Jimmy Geez    (7.5)
Yes, newly acquired QB Jimmy Garoppolo's supporting cast in 2023 looks a lot better than the one he's walking around in these days: RB Josh Jacobs . . . WRs Davante Adams, Jakobi Meyers, Hunter Renfrow . . . TEs: Austin Cooper, O.J. Howard.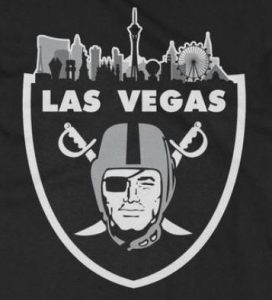 However, one day after signing a contract with Las Vegas, Garoppolo was back under the knife with surgery from a Lisfranc fracture he suffered in a game with the 49ers in December. Hence, more concerning to Mark Davis and the Raiders' brass is the boot Garoppolo was walking around in following the surgery. That's because since he became a starter after being traded from the Patriots to the 49ers in 2017, he's missed 31 regular-season games and has suffered three season-ending injuries. The Raiders gave him a three-year, $72.75 million contract, with $33.75 million in total guarantees, but now he's set to miss time once again before he's even played a single snap. It's bad enough Las Vegas has continuously missed on first-round picks. Combine zero playoff wins since 2002, and now the latest Jimmy G hijinks, and you can understand why Al Davis is still rolling over in his grave.
PLAY AGAINST: at Denver (9/10)
Stat you will Like: Las Vegas ranked No. 31 in league last year in Opponent Red Zone TD Scoring Percentage (66.04%).
LOS ANGELES CHARGERS – Bolt Up or Shut Up    (9.5)
First they were the Chargers of Los Angeles in 1960 owned by Barron Hilton, the son of hotel magnate Conrad Hilton.  A year later they become the San Diego Chargers when they made the move south and enjoyed success behind WR Lance "Bambi" Alworth and then a decade later, led by Dan Fouts under Don Coryell's Air Raid offense, they became a box office sensation.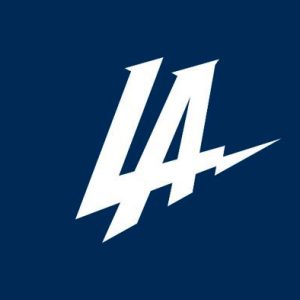 Today they are back performing in Los Angeles. In a sense they were sort of like the Gladstones, who became the Flagstones, before settling on the Flintstones. All that matters today is they are the second choice to win the AFC West behind the defending Super Bowl champion Kansas City Chiefs and a virtual pick 'em to make the playoffs this season. QB Justin Herbert enters with the most passing yards through a quarterback's first three NFL seasons as the Bolts had six players that had at least 500 receiving yards and three touchdown catches last season – the most players to do so on the same team in a single season in NFL history.
PLAY ON: at Kansas City (10/22)
Stat you will Like: The Chargers were No. 2 in the league in Turnover Margin at +0.6 net per game last season.
Marc Lawrence has been providing top handicapping tips and picks at PlaybookSports.com for nearly three decades. Read more betting insights from Marc and get his top picks and best bets here at gamblersWORLD.