Preview and predictions for the Sun Belt Conference from Marc Lawrence
Fun Belt
Welcome to the new Sun Belt Conference, as it officially welcomes James Madison, Marshall, Old Dominion and Southern Miss to its 14-member conference.
The Sun Belt Conference was founded in 1976 and began sponsoring football in 2001. In addition to the new members outlined above, the conference includes App State, Arkansas State, Coastal Carolina, Georgia Southern, Georgia State, UL Lafayette, ULM, South Alabama, Texas State and Troy to the fold.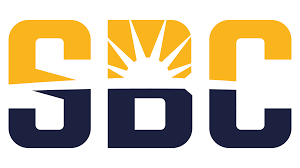 My Money's On…
Double-digit home dogs in this loop have gone 17-9-1 ATS overall since 2020.
Those owning a win percentage of .300 or greater are 10-2 ATS, including 6-0 ATS when coming off a win. You know what to do.
Hitting The Alleys
Meanwhile, while restructuring the league from the basement up, the Sun Belt has sent 32 teams to bowl games over the past six seasons, the most in conference history.
Those teams have gone 20-12 SU in those postseason affairs, including 11-4 SU and 10-5 ATS in games against foes coming off a loss in these stepdown contests.
However, when facing opponents in bowl games that are coming off a win they go the other way, going 5-13 ATS. Play accordingly.
Note: Team write-ups are excerpts from the 2023 PLAYBOOK Football Preview Guide magazine – on sale at Barnes & Noble and Books A Million bookstores nationwide, or at PlaybookSports.com. All teams are listed alphabetically, by division. The numbers listed on the top line alongside the team name represents its offensive and defensive starters, and the number to the right of those (in parenthesis) designates as its opening projected season win total.

East Division (App State, Coastal Carolina, Ga Southern, Georgia St, James Madison, Marshall, ODU)
APPALACHIAN STATE – Assume the Position 7 / 4 (6.5)
Meet another fully qualified "mission team" for 2023. It happened when the Mountaineers stayed home for the holidays last season, missing out on a bowl game for the first time in eight years. It also marked the first time the Apps failed to record a winning record since becoming an FBS team in 2014.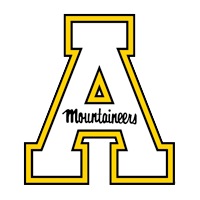 The problem at hand will be replacing star QB Chase Brice and a pair of all-conference OLs. They'll also need the two-deeps to step up from last season as ASU ranks No. 131 (out of 133 teams) in overall return production. Head coach Shawn Clark's team was also beat up in the portal.
PLAY ON: vs. Georgia Southern (11/25)
Stat you will Like: The winner of the stats is 32-4 outright in App State's regular season games the last two seasons.
COASTAL CAROLINA – Bottoming Out *8 / 5 (8)
After the debacle that ended their 2022 season, and with plenty of regression and departures rearing their ugly head, the Chanticleers needed to clear their heads during the offseason. Following a 9-1 start last season, the s – – t literally hit the fan when they lost star QB Grayson McCall for the remainder of the regular season; lost by 40 points to James Madison, fell by 19 to Troy in the conference title game, and then lost head coach Jamey Chadwell to Liberty, before finally falling by 24 points to East Carolina in the Birmingham Bowl. Meanwhile, new head coach Tim Beck was a widely revered offensive coordinator.
PLAY AGAINST: vs. Marshall (10/28)
Stat you will Like: The Chanticleers had been ranked in the national polls for 27-straight weeks until late last season.
GEORGIA SOUTHERN – Modeling Clay *9 / 6 (6)
Talk about a metamorphism. When Georgia Southern brought former USC head coach Clay Helton and his aerial playbook to Statesboro, the program was about to change from the rush machine that had guided the Eagles to bowl games from 2018-2020, to an air attack. After hitting the transfer portal harder than usual, Helton brought in Buffalo QB Kyle Vantrease and Houston WR Jeremy Singleton to spearhead the new operation. 4,253 yards and 27 passing TDs later, GSU was bowling again, and a new Helton regime was established. With Vantrease and Singleton both gone, and void of returning production, Helton went hard after the portal again this offseason. Why not?
PLAY ON: vs. UAB (9/9)
Stat you will Like: The Eagles are 7-0 ATS at home versus lined non-conference foes since becoming an FBS team in 2014.
GEORGIA STATE – Mission Possible *7 / 6 (5.5)
Meet Atlanta's "mission team" for 2023, the Panthers. After last season's 4-8 effort snapped a 3-year bowl run, Shawn Elliott went to work immediately.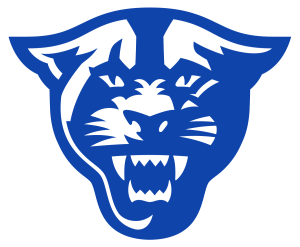 Per Bill Connelly of ESPN, he brought in six transfers and two Jucos (at press time), including former four-star Clemson linebacker Kevin Swint. He also brings back last year's starting quarterback, leading wide receiver, and running back. It also doesn't hurt knowing the Panthers rebounded with a bowl season in 2019 following their only losing effort under Elliott. Still, they will need to improve on a terribly dismal 2-18 record against better than .750 foes if they wish to keep up with the big boys.
PLAY ON: at Charlotte (9/16) – *KEY as a dog.
Stat you will Like: The Panthers are 2-13 SU and 3-11-1 ATS as dogs of 7 or more points under Shawn Elliott after allowing more than 35 points.
JAMES MADISON – Writ of Execution 6 / 8 (7.5)
The Dukes set a new standard for teams crossing over to the other side last season, going from a former FCS powerhouse to an FBS lifeblood in one fell swoop. And there doesn't appear to be any sign of a letdown in 2023 as head coach Curt Cignetti takes a 41-8 record with JMU into the season, with only two losses by more than 8 points. For openers only four foes on this year's itinerary owned a winning record in 2022. Unfortunately, they were not bowl eligible last year due to their move from the FCS to the FBS. It makes them dangerous executioners again this season.
PLAY ON: vs. Georgia Southern (10/14)
Stat you will Like: James Madison was first in the nation in fewest First Downs allowed last season.
MARSHALL – Plop Plop, Fizz Fizz *7 / 4 (7)
Marshall's season was made in Week Two last year when the Herd upset Notre Dame as a 20-point dog at South Bend, marking their second all-time victory over a Top-10 team. They proceeded to hold serve before eventually beating UConn 28-14, despite being out-yarded, in the Myrtle Beach Bowl with second-year head coach Charles Huff popping the bubbly after having previously served as an assistant coach at Alabama, Mississippi State, and Penn State. Our main concern, though, is recruiting hit a minefield this year as they ranked 127th after scoring with a 58th rated class in 2022. That's not good news for a team on champagne high.
PASS
Stat you will Like: The Thundering Herd are 13-4 SU and 12-5 ATS in bowl games since 1998.
OLD DOMINION – Same Old, Same Old *5 / 4 (3.5)
As promising as things looked heading into the season last year, the Monarchs managed to muster only 3 wins behind 17 returning starters.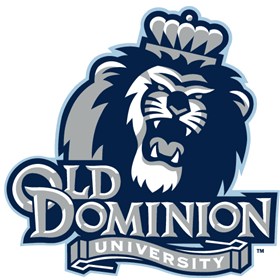 It's what happens when you are outgained in 10 of your 12 games. Only 9 of last season's 22 starters are back, and the returning production numbers are lacking, ranking in the bottom third of the country. Among the departures is QB Hayden Wolff who opted to transfer out with two years of eligibility after passing for 2,908 yards and 18 TDs last season. Toss in the fact that 5 of 6 road games this year are at sites of bowl teams from last season. Ugh.
PASS
STAT YOU WILL LIKE: ODU is 4-15 SUATS when coming off a loss of 13 or fewer points, including 2-11 SUATS in conference games.
West Division  (Arkansas St, S Alabama, Southern Miss, Texas St, Troy, ULL, ULM)
ARKANSAS STATE – Thin as a Bone  5 / 6   (4.5)
The Red Wolves' program was speedily becoming a breeding ground for SEC head coaches when Hugh Freeze, Gus Malzahn and Bryan Harsin roamed the sidelines in Jonesboro in one-and-done tours between 2011 and 2013 before moving on to the main stage. In a reversal of form, third-year Arkansas State head coach Butch Jones was the head coach at Tennessee from 2013-2017 before taking the reins at ASU. Jones' main problem this season is that QB James Blackman and four of his top five wide receivers, and three OL, are gone. That's a gut punch that makes breathing-easy difficult. That, and the Butcher's 5-19 bone-in record with the Wolves.
PLAY AGAINST: at UMass (9/30) – *KEY as a favorite
Stat you will Like:  Butch Jones is 1-8 ATS in his CFB head-coaching career as a dog of 20 or more points.
SOUTH ALABAMA – Able and Kane   *9 / 9   (8)
Only a surprising loss to Old Dominion in the final week of the season kept South Alabama from an invite to the 2022 Sun Belt Conference title game last season. In the process, the Jaguars doubled their win total last season. The good news for head coach Kane Wommack is the Jags welcome back 18 starters from last year's unit, and with it they rank No. 13 overall in Returning Production this season. It's hard to look the other way on a team that has improved its offense 11 points and 65 YPG the past two seasons, and its defense by 6 points and 104 yards.    
PASS
Stat you will Like: The Jaguars are 2-11 SUATS all-time versus an opponent coming off a SU underdog win.
SOUTHERN MISS – Hall Pass *9 / 6   (5)
It seems as if the Eagles are forever looking to fill a hole at quarterback. And with it, their win-loss record has yo-yoed every season since 2018.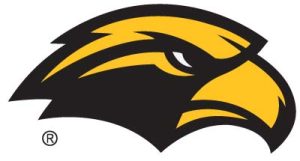 This year, third-year head coach Will Hall dove into the Transfer Portal and landed Clemson backup QB Billy Wiles and Houston understudy Holman Edwards. The bigger news, though, is the return of star RB Frank Gore Jr. who rushed for over 1,300 yards last season. A pair of top WRs are back, along with a well-stocked offensive line that saw 7 different players make starts last season. Yes, Hall is all in with these birds this season.
PLAY AGAINST: vs. Tulane (9/16) – *KEY as a favorite
Stat you will Like: Southern Miss is 9-2 ATS all-time versus Sun Belt opponents coming off consecutive wins, including 4-0 ATS at home.
TEXAS STATE – We Need Some Stinkin' Recruits 8 / 4   (4.5)
After four years of futility – read: losing seasons – the Bobcats showed Jake Spavital the door and brought in G.J. Kinne from Incarnate Word to clean up the mess. Spavital was famous for not recruiting a single player in 2021, relying instead on the Transfer Portal. If it sounded like a coach in panic-mode, it was. The 2020 roster was top-heavy with underclassmen, but the infusion was not enough. As a result, TSU is lacking severely in Returning Production (No. 128), and Kinne is left to build from the ground up. Unless a batch of transfers unexpectedly improves the Bobcats, Kinne could find facing nine bowl teams not to his liking.
PLAY ON: as a dog vs. Nevada (9/23)
Stat you will Like: The Bobcats are 17-72 'In The Stats' vs. FBS foes the last eight seasons.
TROY – Summing It All Up  *6 / 6   (8)
The Trojans won a dozen games and a conference championship en route to finishing as a ranked team for the first time in school history last season.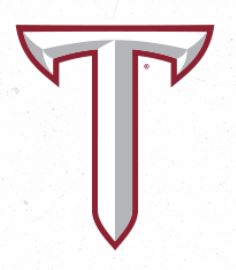 It was quite an achievement in Jon Sumrall's first season as a college football head coach. He was one of 10 finalists for the 2023 Eddie Robinson College Football Coach of the Year. And it all started where most coaches on the list reside – with a smothering defense, one that improved 9 points and 10 yards per game last season.  The Trojans allowed 2.0 PPG first quarter last season – No. 2 in the nation. The former DC at Kentucky earned his stripes.
PASS
Stat you will Like: The Trojans won their final 11 games en route to a 12-win campaign in 2022.
UL-LAFAYETTE – Writing Act II  *6 / 5   (5.5)
When former UL-Lafayette all-conference QB Michael Desormeaux filled the shoes of wildly successful Ragin' Cajun head coach Billy Napier (34-5 the previous three seasons) he knew the shoes were not of a proper size, and like a play with a new cast, would need a break-in period. When the dust settled Desormeaux checked that box, eventually leading ULL to the Independence Bowl. The return of QB Ben Woolridge and a well-structured offensive line form a sturdy starting point for the offense. A better effort in one-score games in which three of their four conference losses occurred should take care of the rest. Act II is next.
PLAY ON: vs. Southern Mississippi (11/9)
Stat you will Like: ULL has finished +30 in net turnovers over the past three seasons.
UL-MONROE – Ghosts of the Past  6 / 5   (3.5)
The signs of improvement are there, coming off a pair of four-win seasons behind head coach Terry Bowden, who took on a zero-win unit in 2020. And we're talking about a school that has finished above .500 just once since rejoining the FBS in 1994. Make no mistake, Bowden walked this walk before when he led Akron to a pair of bowl games during his tenure with the lowly Zips. Helping pave the path this season should be facing only four foes that recorded a winning record last year. It won't be easy behind a defense that allowed 13.2 PPG first quarter last season – last in the nation.
PLAY ON: at UL Lafayette (11/25)
Stat you will Like: The Warhawks were No. 25 in the nation with fewest penalties per game last season – and No 1 overall in 2021.
Marc Lawrence has been providing top handicapping tips and picks at PlaybookSports.com for nearly three decades. Get his top picks and best bets here at gamblersWORLD.