Expect to see more covering the spread for boosters and backers
The gambling world is abuzz last Saturday after Penn State, up by a score of 31-15, had backup quarterback Beau Pribula run in a 5-yard touchdown to give the Nittany Lions a 23-point victory and a final total in the game of 53 points. The reason this raised so many eyebrows is that Penn State was a 20.5-point favorite and the total for the game was set at 52. So, the meaningless touchdown gave victory to Penn State point spread backers and also over bettors.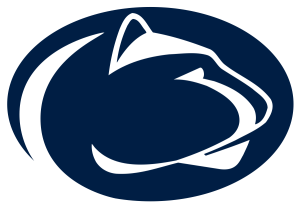 Penn State coach James Franklin denied that the touchdown was scored to cover the spread saying he wanted his number two quarterback to have a chance to play and score, but few analysts and bettors believe him.

"I guess everybody looks at it differently, right? For me, I believe that my responsibility in those type of situations is to get my twos in the game. But I think once those twos get in the game, then they deserve the right and the chance to play and compete. That's what I believe. I believe that from the opening kick to the last whistle, you compete and you play. Now if you leave your ones in, that's a different story. Then you should change how you play. And you take knees and you run in situations that you normally wouldn't run in. That's different. But when your twos go in the game, those guys get a limited amount of reps. They should have a chance to compete. I believe that not just from a Penn State perspective. If we're ever in that situation, I see it the same way, this isn't me looking at it just from our view. I got a bunch of other things I could say, but I'm just going to leave it at that. That is my philosophy and our philosophy. I think when our two offense was in there against the majority of their ones, they have a chance to compete. And I think Beau getting in there and being able to run the offense — they went to cover zero, which it's hard to run when you go cover zero — Beau should have the ability to check to our cover zero plan and have a chance to execute a play that has a chance to be successful against cover zero. And then should have a chance to score. So, I'm comfortable with that. I can't do a whole lot more than that and I'll leave it at that." Franklin said in a post game press conference.
Most analysts say that trying to score in a game that can be decided by running out the clock just isn't done that way anymore and taking a knee at the end of a decided game has been tradition ever since 1978, when with the game in hand, New York Giants QB Joe Pisarcik tried to hand the ball off to Larry Csonka rather than taking a knee, but Pisarcik fumbled and a Philadelphia player picked up the ball and ran it in for a touchdown, handing the win to Philadelphia and spawning the "Miracle of the Meadowlands" for Eagles backers. That play actually ended the career of NY Giants offensive coordinator Bob Gibson, who was fired the next day.
But that was the NFL and things are different in the NCAA. As Franklin noted, coaches often give secondary players a chance to play in garbage time to gain experience, plus the BCS Rankings are often decided based on the ease of which teams win. Obviously winning is most crucial but one of the criteria that the BCS looks at is score differential, so an extra 7 points in a game could be the difference between finishing in a position to get a BCS spot or finishing behind the team that had better overall statistics.
Why Not Cover the Spread?
But even if Franklin did run up the score to cover the spread, is there anything wrong with that? And furthermore, if an NFL team that is well up tries to score extra points at the end of the game is that a concern too?
Like was the case with Pribula, if a newly signed QB enters an NFL game late where the score is out of hand, what's wrong with giving the player some useful experience. And, if a late meaningless touchdown helps seal a point-spread cover, whether the leagues want to admit it or not, betting is becoming a pivotal part of the sports culture in the U.S. these days and teams benefit greatly from legal sports betting. NFL revenues have grown by 40% and NCAA revenues, along with MLB, NHL and even MLS, have grown substantially as well, since SCOTUS lifted the ban on sports betting in America. And, in individual sports like golf and tennis, revenues have grown and purses have increased all due to the ability to bet on the matches and tournaments. The increase in revenue is said to be mostly from media and TV rights, along with merchandising, but it's well understood that it is ancillary revenues related to legal gambling, including daily fantasy sports.
Sports betting is nearly everywhere
One can't turn on a TV these days without seeing a plethora of advertisements from BetMGM, DraftKings or FanDuel. And throughout golf and other sports broadcasts, the updated odds sponsored by some sportsbook are sure to appear on the screen.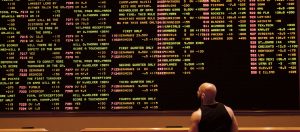 Companies like NBC, CBS or ESPN aren't putting up the odds sponsored by FanDuel, as an example, for free. The TV stations have deals with the sportsbooks and in turn, the contracts with the leagues for the rights to show games have gone up substantially, all due to the ability to bet on the games before they start, and in-play.
So, the question is, if everyone is benefitting from legal gambling, what exactly is wrong with a team wanting to help its backers cover a spread, provided the decision doesn't affect the outcome of the game? Had Pribula fumbled the ball and if West Virginia somehow scored at the very end of the game it would have had no effect since Penn State would have won by 9 points, instead of 16, and they wouldn't have covered the spread either way. It is different if a team decides to try to run up a score in a situation where a fumble could cost the team a win such as the 1987 New York Giants game, but if a team is on its way to a sure victory, what is the harm in punching in a touchdown or kicking a field goal that helps cover the spread? If one thinks about it, taking a knee at the end of the game rather than trying to score the extra points also affects the game with respect to gambling, since not scoring the touchdown helps the other side cover the spread. And all the gambling scandals over the years were related to point shaving where teams could have won by more than they did, but chose to play poorly to make sure a favored team didn't cover the spread. So, in essence, not going for the extra points in the Penn State game could have been construed akin to point shaving, which everyone accepts is a no-no.
Unique to football
One analyst I spoke to based in New Jersey said that the whole concept of not trying to score more points is illogical and only applies to football.
"When I was playing intramural football in high school our coaches always told us to try hard until the last whistle or horn as it builds character. If we dogged it at the end of the game we were reprimanded and rightly so. What other sport dictates players to give up at the end? In hockey, if a team is up 4-2 with 15 seconds left and the leading team is on a breakaway to an empty net, the player is encouraged to score the goal. It's just logical, helps pad stats and no one would suggest anything was amiss. But fans and bettors would be quite upset if that player decided not to shoot on the open net and simply pull the puck back so as not to run up the score. In basketball, you'll often see teams at the end of the game just hold the ball if they are down by 20 points with 10 seconds left, but for the most part teams try and score until the last second. And in baseball, batters are trying to score as many runs as possible even if the game is out of hand. The concept of giving up scoring at the end by taking a knee is unique to football."
So, to answer the question I asked, most would likely say that there is nothing wrong with a team trying to score extra points to cover a spread. It may be a tradition not to do so, but there's nothing wrong with trying to win by as much as possible, nor is there anything in the rulebook preventing it. If a team purposely loses or shaves points, then that is definitely a concern, because it could indicate illegal gambling. But, as long as the players or coaches are not wagering on their games themselves, then it is perfectly acceptable to try and help loyal fans or boosters win a bet. Like it or not, sports wagering is not going anywhere and it is only a matter of time before every league, including the NCAA, openly embraces gambling in an effort to increase revenues as much as possible to benefit sports programs. Moreover, what makes events like March Madness and bowl games fun is not only the upsets, but also seeing if lesser teams can cover the spread against double-digit underdogs. Therefore, whether Penn State was trying to cover the spread against West Virginia or whether they were trying to give playing time to a second-string player isn't relevant. All that matters is that the late score in a meaningless situation made many Penn State backers happy and angered many West Virginia bettors. And in the current climate where almost more than half of the states have legalized sports betting, one just has to accept that it will be commonplace from here on out, since fans and bettors will expect their team to try and help them win bets.
Read articles on the North American gambling industry from Hartley Henderson here at GamblersWORLD.