The announcement that Fanatics has agreed to acquire all the U.S. assets of PointsBet for $150 million was not overly surprising, but it does raise a lot of questions.
PointsBet which is currently operating in 14 states is the seventh largest operator in North America behind FanDuel, DraftKings, BetMGM, BetCaesars, BetRivers and Barstool Sportsbook. PointsBet reported $1.1 billion in sports betting handle in its most recent fiscal year, representing a 66% increase over the prior year, but it is operating at a loss of nearly $300 million. Much of the loss was attributed to high marketing costs, including $118 million spent in 2022. The company indicated it was planning to cut marketing expenses to about $90 million, but naturally that would only be a drop in the bucket.
Pointsbet's share price has dropped from over $5 per share to just over $1 in a year and it seems PointsBet shareholders are not impressed. PointsBet only holds about 3.7% of the total U.S. handle on sports and its acquisition cost per customer is $1,000, while only winning about $410 per customer meaning it would take almost three years for the company to get its money back from a customer . . . and that's assuming they don't leave for a different sportsbook. At this rate there is clearly no viable road to profitability.
"Despite the strategic success building a valuable asset in the U.S., the costs of operating in a state-by-state environment, together with the requirement to build significant scale to compete against well-capitalized operators, led us to explore a number of options," Sam Swanell, PointsBet's managing director said in a press statement.
Matt King, the current CEO of BetFanatics, and one of the founders of FanDuel as a daily fantasy sports site, has said on numerous occasions that the company will take it's time to get into the U.S. market to avoid mistakes.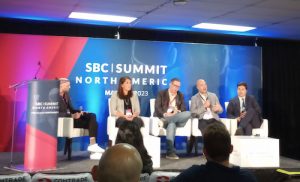 Last week at the SBC North America Summit, he said that for BetFanatics, he sees it as a 10-year plan.
"For us, we're in this for 10 years, so there's no rush to say, hey, let's turn on paid marketing. It was the idea of let's just do this as a beta launch for a while and really focus on opening up to Fanatics customers first, which we've done. Really any fanatics customer can now sign up for the beta and we think it works really well because it allows our teams to really focus on getting the product the best it can be."
Cross-Promo
There's no question that Fanatics will use its database to offer some cross-promotions between its sports branded products and the sportsbooks as part of its reward program. This currently occurs at BetMGM, where people with online sportsbook accounts can get discounts for Vegas hotels and activities (and for the larger players even free trips). But King noted that this isn't always a big selling point because not everyone is interested in Vegas. King also indicated that for VIP clients it can also include meet and greets with players.
"If you think about FanCash, it is the currency of sport. You can buy so much what you want in sports with it. Casino rewards are great for casino players.

Not everybody either goes to Vegas or goes to Vegas that often, whereas we have 100% overlap with people that use our product and want to do other stuff in sports. So, we think we can deliver a loyalty currency that has a perception and a reality that it's much more relevant and much more useful. It's gonna be a lot more like Amex membership rewards than it will be a traditional program.
Then the other thing is for VIPs and higher, we just create really unique experiences. We can create experiences that money can't buy, you can do them at scale given our relationships, and we think we can truly be a place for the most premium sports fan, and they feel like our platform is much more rewarding because it offers better access to the teams and the players they love."
If they can make it there
Fanatics has long said that it would operate in every open market in North America with the exception of New York, where a business can't be profitable due to the 51% tax rate. But, PointsBet does have a New York license, which begs the question, "What Fanatics will do with it?"
– Will Fanatics use the PointsBet license and set up in New York hoping for the best?
– Will it operate in New York but spend no money there on marketing or promotions so that even with the tax rate there would be little risk other than the licensing fee?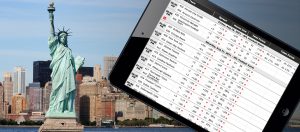 Or will they stand their ground, relinquish the license and try and force the state's hand by telling them that they are pulling out of the state until the tax rate is lowered. If the last option is their plan, then they could be waiting a while as the state has indicated they have no plans to lower the rate, and in fact, if PointsBet pulls out, it could increase the current tax rate.
At the SBC summit, N.Y. Senator Joseph P. Addabbo indicated that New York is now focusing on adding internet casino gambling as an enticement to current operators, since it has been shown that internet casinos are a far bigger money maker than sports betting. However, it's uncertain if that will be enough to get Fanatics aboard. Addabbo also seems to be hoping that in doing so they can add casino only operators, which would reduce the tax rate to 35%, with 13 or more operators based on the tax matrix. The question is whether other New York legislators would agree to it and whether they would consider a casino only operator to qualify as part of the matrix which was designed for sportsbooks only.
At the SBC Summit, King was asked about New York where Fanatics has its headquarters, but King was clearly not prepared to state one way or another whether the company was still uninterested in New York at the current tax rate.
"We look at it as what percent of the profit pool and we access to and that certainly is 90% When we go into those markets, it's our choice. Each incremental state is a little bit of work, so what I've told the team is focus on delivering a better and better customer experience and add states as we go. We'll be in most of the major markets by football, and certainly by the end of the year, but again, it's our emphasis to get the product right. One of the things we found now we're in beta is it unlocks so many new ways we can activate the Fanatics ecosystem that we will prioritize exploring those over getting into the next market state."
What about Canada?
One other interesting note in the deal is that PointsBet Canada was not included.
In Ontario, PointsBet has over 20,000 active players and is holding about 5% of revenue. While this was nothing to write home about, the company did indicate that costs were lower in Canada and with a tax rate of only 20%, they do see some road to profitability. It is notable that the casino revenue in Canada was higher than the sports betting revenue, although this seems to be the norm.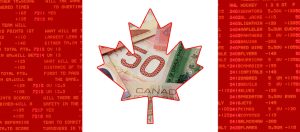 The question is whether PointsBet decided to keep the Canadian product as an effort to expand its global non-U.S. presence or if Fanatics just had no interest in Canada. Talking to a Canadian analyst it seems that the former is likely the case. Canada offers a unique opportunity because the cost of entry is low, barriers are few and it only seems a matter of time before all provinces except Quebec follow Ontario's lead and create an open market. This would give access to almost 30 million Canadians, including roughly 23 million of legal gambling age and PointsBet may believe they can learn from their Ontario rollout to capture more market share in the other provinces. PointsBet also likely believes it doesn't need to advertise as much in Canada which will keep costs low. If Ontario goes ahead with its plans to disallow athletes and celebrities to appear in ads for gambling companies, it puts them on a level playing field with the big boys.
As for Fanatics, they likely were only too happy to pass on the Canadian market for now to focus on the United States first. As Matt King said it's one step at a time. Moreover, if Fanatics decided to launch in Ontario or the rest of Canada, it's almost certain they would give the company a license since the province granted licences to Pinnacle, SportsInteraction and a host of past grey market operators, so they would have no reason not to give one to Fanatics. And for a $31 billion operation they could likely pay the CAD$100,000 licensing fee from petty cash. While not as big in Canada as it is in the United States, Fanatics still has a huge Canadian database to operate from.
So, PointsBet has given up its U.S. operations and a vote will be held in June by its shareholders to approve the deal. There is no reason to believe it will not be approved since the company has no path to profitability in the United States. PointsBet clearly believes it has a future in Canada which is why it held on to the Ontario license, although it's still hard to see how it will make money in a market with 29 sportsbook and 60 casinos operating.  But, at some point there will be some consolidation and perhaps the company feels it can sell then for a better price or merge with another company.
As for Fanatics, it is clear that they will change the name from PointsBet to BetFanatics in the 14 U.S. markets that PointsBet is licensed and that alone should help the company get an increased market share. The only question is whether the company will launch immediately in New York or whether it will bide its time and wait for a lower tax rate as they previously indicated. One thing is certain. Everyone interested in sports knows about Fanatics and with the proper cross promotions it is inevitable they will be a top brand in the United States soon. Matt King indicated it's a 10-year plan, but most analysts along with myself believe that it will be competing for the top spot with FanDuel, DraftKings and BetMGM not long after launch. That's how big and influential Fanatics is.
Read insights from Hartley Henderson here at GamblersWORLD!