Recent betting conference unveils potential of micro betting market
One of the more interesting topics covered at the recent SBC North America conference focused on micro betting, a type of wagering that was never covered before at SBC conferences. Micro betting is defined as bets that are settled in a short timeframe (usually less than 10 minutes). These include bets such as will the next batter get a hit in a baseball game? Will the next play in an NFL game be a pass or run? Will Jordan Spieth's second shot on the 3rd hole of the Masters land on the green, etc.? The motivation behind the wagers are that they provide bettors the ability to always have a vested interest on each play.
Some bettors have equated it to craps players that bet on the hard ways and on the come line to always be in the game on each roll, rather than waiting for a shooter to roll the point or crap out.
Many bettors love it because it provides instant gratification and sportsbooks love it because it continues to provide revenue throughout the game. The maximum wagers for micro bets are generally far lower than for outright bets to win a game or cover a spread or total, but the sheer volume of bets makes the revenue significant.
According to the most recent data, there was about $95 billion bet by Americans on sports over the last year in licensed sports markets with approximately 1.5% to 2% being bet on micro betting. Andrew Binson, the President and CEO of Sportsradar, has said that he expects that number will increase somewhere between 5% and 10% by the end of the decade and with the expected increase in sports wagering, that could equate to around $20 billion being micro-bet in regulated North American markets.
It needs to be noted that micro bets are not the same as in-play wagering where one can bet on the final outcome of a game as it progresses. In-play wagering has been very popular for decades beginning with World Sports Exchange operating in Antigua in the late 1990s and later with betting exchanges like Betfair and Betdaq followed by many U.K. based books, like Bet365 and William Hill.
Micro History
While being touted as a new and unique phenomenon, the first micro bet was likely offered by World Sports Exchange in Antigua almost 25 years ago. The now-defunct company that was founded by day traders on the Pacific Stock Exchange realized that bettors were like day traders and were looking to constantly be in the game. So, management offered bets on Sunday night televised baseball games and Monday night football games on what will happen next. For baseball they offered bets on whether the next batter would get a single, double, triple, home run, strikeout, ground out, flyout or popout or whether he would reach on an error or hit by pitch. Triples were often offered at odds of around 100/1 (although for speedier players it was less) while ground outs usually paid the lowest odds at only 2/1 odds or similar. And for NFL football they offered odds on whether the next series would result in a touchdown, field goal try, punt or turnover. The late Steve Schillinger, who created most of the instant markets for the company, said that the bets were very popular, but he had to close them earlier than he wanted due to broadcast delays. He also told me in an interview that he wanted to put up odds on whether the next play in NFL games would be a pass or run, but the broadcast delay to Antiguan TV made that almost impossible.
Starting in the 2010s many European books offered micro betting on individual sports like golf and tennis and then expanding it to other U.S. based team sports. Bet365 became well-known for offering odds on almost every televised event, with odds on what would happen next. The reason micro betting was not adopted earlier in Europe is that UK-based books focused on sports that interested European customers which was predominantly soccer. Since soccer is a fluid sport with little scoring and no time outs (other than injury delays), there was really no opportunity to create instant wagers. When Bet365 did start offering micro bets on golf and tennis they became quite popular, although the company stated the same concerns that most panelists at the conference said is still a concern today, namely latency (time delay in broadcasts) and confusion with bettors on what they are wagering on. They also said many fans disagreed with the results so they ensured they used official data and highlighted in the terms of reference exactly how and where the results are sourced so that it could not be challenged and provided bettors with confidence their bet was settled correctly.
Mark Hughes, the Chief Product Officer from PointsBet noted that U.S. sports, except for NBA, are perfectly suited for micro betting, although there are still some issues that need to be addressed. For example, what exactly is someone betting on? The bet ticket could say drive #4, play #6 (which will always be a play or two later than the current play due to latency), but bettors may think they are betting on play #5 and then will complain to customer support when they realize the bet was for a different play. There is little that can be done about that confusion. But, there was some discussion about working with leagues and TV stations to get instant streaming with no delays directly from the source, which would solve time delay concerns since bets could actually be on the upcoming play. Joey Levy, the CEO of Betr and one of the founders of Simplebet, the largest 3rd party provider of micro betting to the industry, said that the company is trying to work out live sports media rights to stream the game and have odds up at the same time, if it isn't too expensive.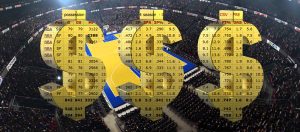 He suggested to Scott Kaufmann-Ross, the head of Fantasy and Gaming for the NBA that perhaps they could work out a reciprocal deal to get cheaper or even free rights to one NBA game a day in exchange for a revenue deal. He envisioned a small portion of the screen showing the official live stream with no delay and the odds displayed on the larger bottom portion. No doubt they have similar plans for NFL, NHL, MLB and MLS games too.
Kaufmann-Ross seemed open to the idea, although he said he preferred to see the game streamed on most of the screen with the odds on the smaller portion, to which Levy said he was open to negotiations. While the NBA would be hard league to create micro betting for, Kaufmann-Ross said he liked the idea of runs (e.g., who will be the first team to 15 points or who will be the first player to reach 12 points).  Right now, most sports that are offered for micro betting in the U.S. are on O.T.T. stations such as Hulu, Disney+ or YouTube TV, but if they could work out deals for feeds directly from the venues themselves it would solve all latency concerns. It's very doubtful that companies like ESPN or CBS will relinquish their media rights, although with paid network television there is an automatic built in time delay.
Mark Hughes also promoted a product called "In Venue," where he said micro bets would be personalized to the type of teams and sports the person usually bets on. So for example, if the bettor is from Philadelphia and usually wagers on Phillies and Eagles games then the micro bets for his login will be for things like will Bryce Harper get a hit on his next at bat or will A.J. Brown get a reception of more than 15 yards on his next catch, whereas a Boston bettor may see a bet on whether Rafael Devers will get a hit  in his next at bat. Since PointsBet announced after the conference that they are selling their U.S. operations to Fanatics pending shareholder approval, it's unclear whether Fanatics will be interested in the ideas relating to In Venue or not. Perhaps as Chief Product Officer, Fanatics has other plans for Hughes.
A question asked at the conference and one that needs to be addressed is whether betting sites should develop micro betting in-house, use third party suppliers like Simplebet or use a hybrid approach. Not surprisingly, Levy suggested that in-house is always the objective, but it would likely make more sense to most companies to use a product that is already developed and used successfully for years such as Simplebet. Hughes said that PointsBet does not want to be beholden to third parties and would demand its own technology, so he said PointsBet will insist on developing all micro betting products in-house and it's more than likely that Fanatics will have the same philosophy. Kevin Fulmer from Caesars said they are using a hybrid approach and it is working well, so they will continue with that.
Problem Gambling Concerns
Several groups expressed a concern about problem gambling associated with micro betting. An Australian study conducted by a university there last year said that betting on micro events is a health concern "because it turns sports betting into a continuous form of gambling, on which bettors can bet rapidly and impulsively, and more easily chase their losses." Alex Russell, who was part of the study and a member of the university's Experimental Gambling Research Laboratory, said they surveyed 1,800 people of which a third took part in micro gambling. Of the 600 that took part, 78% were classified as problem gamblers. Not surprisingly some pro-gambling groups called the study flawed and biased. Nevertheless, there is no doubt that constant betting can lead to problem betting, which is why every jurisdiction with online casinos requires a time delay between spins on slots and does not allow multiple accounts.
Upside
So how big will micro betting be?
One CEO for a betting app said micro betting would be 50% by 2024, although every analyst agrees that is ludicrous. Most likely he is including in-play wagering, which is something different.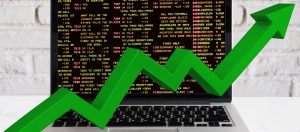 A more realistic figure is the 5% to 10% figure suggested by Andrew Brinson. And, if the total legal sports betting handle gets to the figures cited, it could be massive. Last year around $95 billion was bet on legal sports in the U.S.  via retail sportsbooks, online sportsbooks and lottery sports betting and that figure is estimated to reach $136 billion in 2023. If it continues to grow at that rate, it will reach $200 billion at least by the end of the decade and 5% to 10% of that equates to between $10 billion and $20 billion on instant micro bets. It's no wonder the interest in micro betting has brought on so much interest in the gambling community.
Read articles on the North American gambling industry from Hartley Henderson here at GamblersWORLD.