The New York Times recently posted an article suggesting that many states are currently revisiting the rules they gave sportsbooks with regards to marketing and advertising. According to the article, New York is looking at curtailing promotions of free bets and risk-free bets after the state noted an increase in problem gambling, including a chiropractor who drained his life savings at FanDuel. The article notes that every time the chiropractor stopped gambling, he was offered bonuses, free and risk-free bets to ensure he continued to play. The article said he was even offered baseball tickets by BetMGM, which were later rescinded after the chiropractor decided to use a BetMGM tool that allowed him a cooling off period from gambling. Along with New York, Kansas and a few other states are also looking at promotions and their potentially deceptive incentives.
Risk-Free Bets
For the most part, risk free bets involve a player wagering real money and if the bet loses then the player is offered a bet credit for the same amount, whereby only winnings from the credit go into the player's account. A prime example of this is at BetMGM which has a $25 risk free bet on the first touchdown scorer on any NFL game played on Sunday.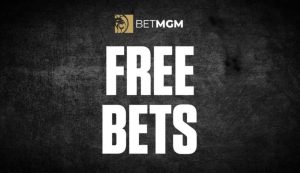 If someone bets, say $25 on Jalen Hurts to score the first TD at 10/1 odds and he scores first, then the bettor will get $275 put back in his account (the $25 bet, plus the $250 in profits). If the bet loses, however, which is very likely since the hold on this type of bet is so high, then the player will receive a $25 credit in his account which can be used on any sport. If the bettor then uses that credit to wager on Argentina to win the World Cup at even money, then they will get the $25 winnings put in their account, but the $25 credit goes back to BetMGM. So, in essence the offer still highly favors BetMGM since they are offering a promotion that is unlikely to win in exchange for the $25 credit that the bettor has no more than a 50% chance of cashing later.
Move the Line
Another type of wager, popular at FanDuel and at times at DraftKings, is a "Move the Line" promo. This promo allows bettors to wager on a game and the line moves a point (or ½ point) with every $200 wagered. The game almost always involves a local team, and the line ends up at a point where it's impossible to lose. So, for example, bettors in New York may see a game involving the NY Yankees where the Yankees are a slight favorite on the run line. The promotion moves the run line with each bet and when the promotion ends a week or so later the line may show something like NY Yankees +40 runs at -110 odds. Obviously, this is a guaranteed win and unlike the forementioned bet at MGM, the win is released as real money and not a credit. But in every state, the maximum wager on this promotion has decreased over time. In Ontario, for example, the first "move the line" promotion was for $100 on a Raptors game at even money, so every person that bet it had a sure $100 profit in their account.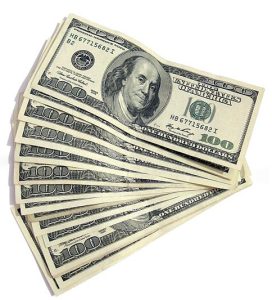 The latest bet was for $20 at -110 odds on a Toronto Maple Leafs game, so the bettor can only win $18.18 from the promotion. It's still free money, but really amounts to nothing more than loyalty bonuses that companies like Bet365, 888 and Unibet give players for simply playing with them with no wager requirement.
In both cases, what bettors have told me (and what I'm sure the New York Times observed), is that they almost always deposit more than the amount of the promotion, which is exactly what the sportsbook hopes will happen. "By the time you add deposit fees from PayPal or a credit card it makes no sense to deposit less than a few hundred dollars" one bettor in New York told me.
So far, only Ontario, Canada has created any rule to deal with promotions.
The rule in the province says that gambling operators can only list bonuses and offers on their website or in emails to customers that already have an account and opted in to receiving emailed promotions. This has caused much consternation among sportsbooks and casinos who say that without the ability to promote to the general public, they have no way of distinguishing themselves with competitors. No U.S. states have a similar rule, but it wouldn't have made a difference in the case of the chiropractor, since he was already a client, so promotions sent to him by FanDuel and BetMGM would have been permitted either way.
Aside from the number of promotions, legislators are becoming frustrated by the amount of advertising taking place. The article says:
"From January to October 2022, sports-betting platforms bought more than a quarter of a billion dollars of ads on national television — nearly four times what they spent in all of 2020, according to iSpot.tv, which tracks television ads."
Conan O'Brien even jokingly stated that he must be dead because he hadn't seen a sports betting ad in 7 minutes. This, issue, however, seems to be a regional concern. In states with only a few sportsbooks there does not seem to be an overwhelming amount of advertising, and a bettor based in the Philadelphia area said he hadn't noticed an excessive amount of advertising for sports betting either. He did say "of course, we don't have that many companies." That is certainly not the case in Ontario, which has now licensed 36 gambling operators offering 68 skins, of which 27 offer sports betting! It is also not the case in Colorado, which has over 20 licenses. Naturally, with that many licensees there is a rush to get the name out there, so ads are on TV, radio and on billboards constantly. One Ontario bettor said that during a hockey game he observed that every fourth ad was for a sports betting site. Moreover, the digital scoreboards in the hockey arenas are almost all ads for gambling companies.
Paul Burns, President of the Canadian Gaming Association, was a little apprehensive in a CTV interview which was discussing the amount of advertising and promotion in Ontario. He said, "advertising is part of what comes with having a regulated gaming market." But he added "there's a shared responsibility between broadcasters, sports leagues and sports betting operations to understand what the right mix (of gambling promotions) for their product is, for their customers and for the leagues' reputations."
An Ontario bettor, however, had a slightly different take.
"It really is awful," the bettor told me. "I watch the games with my kids and I don't think they need to be exposed to gambling ads all the time. They can't bet now, but I'm sure when they are old enough this constant exposure will result in their betting on sports or casinos. That's what happened to me. I was exposed to horse racing with my grandfather at a young age and gambling became a regular part of my life. Fortunately, it didn't interfere with my education and I have a good job and career, but I have so many friends and colleagues who were unable to stop obsessing about gambling that it more or less ruined their lives. One friend unfortunately committed suicide in his 30s after owing money to a bookie he had no way of paying and he was a really good person otherwise. I'm glad Ontario has decided to regulate gambling since legal sites don't allow credit betting and you don't have to worry about someone coming over to break your legs, but I just wish they would cut down on the excessive advertising. Of course, I am a businessman and if our company couldn't advertise we would never be able to succeed. There has to be a good compromise."
Massachusetts is one state that has initiated that type of compromise. When they go live with sports betting, they have passed a rule that will allow advertising and even promotions in the advertising, but not during live games. The whistle-to-whistle ban is also implemented in the UK, Spain, Italy and Australia and by all accounts has resulted in a reduction in gambling. At the same time, Caesars just announced an agreement with the NFL whereby they will be streaming live games via Genius Sports and bettors will be able to place bets as they watch the live stream. So, obviously, there are two forces at work with different objectives. Other states are looking at a live betting advertising ban as well, although most states have no plans to ban advertising or promotions because the more revenue the gambling company makes, the higher the revenue the states will receive in taxes.
Rule Breakers
Legislators are also concerned because companies breaking the rules seem to be getting a slap on the wrist, rather than a severe fine or even suspension that would send a message. The AGCO has fined Pointsbet, Unibet, BetMGM and DraftKings for violating the advertising and promotion rules, but the fines range from $30,000 for Pointsbet to $100,000 for DraftKings, which is immaterial to those companies. Upon receiving the fine, DraftKings chose not to appeal the ruling and released the following statement to Legal Sports Report, which effectively reads as 'we aren't going to lose sleep over peanuts'.
"We are committed to complying with all applicable regulations in every jurisdiction in which we operate," DraftKings said in a statement to LSR. "Upon being informed of the potential issue shortly after our launch, we took immediate action to remove the assets in question."
The bigger concern in the United States is deceptive advertising, including the suggestion that someone can get rich or pay off their debts through gambling. So far, only Indiana has issued a penalty for deceptive advertising and it was a $17,500 fine against Penn Gaming, which most analysts agree was a joke.
There are also concerns that some states have not followed their own rules in licensing sportsbooks. The New York Times article suggests that Colorado did not do proper background checks on companies applying for a license and two years after betting became legal in the state, 35 of 39 companies were still operating with temporary licenses. The article indicates that at least 12 states have fast-tracked the licensing process, which will almost certainly result in operators who have not met the requirements.
So, as sports betting continues to expand in the U.S. and Ontario it has created a situation of good and bad. The fact that bettors now have a way to wager that doesn't involve offshore operators or illegal bookies, which was the case before 2018, and also have recourse to ensure via a dispute resolution process if they feel the sportsbook has treated them unfairly, is certainly a good thing. The bad is that the amount of advertising has led to a situation where non-bettors are overwhelmed with advertising, while promotions are driving bettors to lose large amounts of money chasing offers. No doubt more states will start implementing rules to deal with the excessive advertising and promotions, but it will take time. The UK and Australia are still trying to fix the advertising situation and the UK has had legal gambling since 1960, the year before the Wire Act in the U.S. was even introduced. So, though it's unrealistic to expect everything to be perfect only four years after the launch of legal sports betting, the winds of change are blowing.
Read insights from Hartley Henderson here at GamblersWORLD!