NFL Week 15 Underdog Winner
We're in the closing stretch of the 2022 NFL season with four games remaining and teams continue to push towards the playoffs. Some teams are finished for the season and out of playoff contention, and a majority of those teams will be getting little support in the betting market. But the point spreads can be attractive, even on those ugly 'Dogs as the leading online sportsbooks offer inflated points trying to generate betting interest on those losing teams.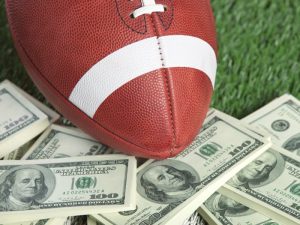 It's up to us to discover if there is value on those ugly dogs to determine if they will provide a more competitive effort and victory at the betting window. Favorites went just 8-5 SU and 5-8 ATS in Week 14 continuing the good year for underdogs, who are covering at a 53% rate in 2022.
This week there was little I liked early. There are plenty of quarterback injuries to monitor, along with other teams and players status. Below is one game I circled and bet earlier in the week.
New England at Las Vegas
Opening Line at Pointsbet: Las Vegas (+1) vs New England – Raiders moneyline +100
Current Line at FanDuel: Las Vegas (-1.5) vs New England – Raiders ML -120

This game opened up with the Raiders as a one point dog, but the tide has shifted and now they are -1.5 at many of the top sportsbooks. I took them before the line moved and will still include them here as my best bet, despite the line movement.
The Patriots (7-6) are still in the AFC playoff chase off a Monday Night Football win over the clueless Cardinals. New England dominated the second half to win 27-13. The Raiders (5-8) had one of the worst losses of the season last Thursday at Los Angeles against the Rams in a 17-16 give-the-game away defeat, which essentially ended the Raiders playoff hopes. 
New England's push to the playoffs continues in Las Vegas, and it looks like a Patriots win when you consider the Patriots DVOA Defense ranks No. 3 in the NFL and the Raiders No. 31, and just as bad recently, using weighted DVOA.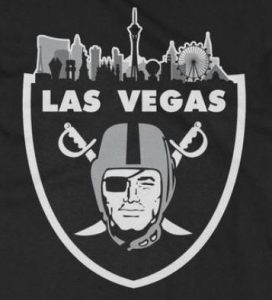 The Patriots Offense DVOA is No. 25 and No. 24 in both run and pass. The Raiders Offense DVOA is No. 16 and weighted is No. 12 including No. 5 rush. The Patriots have rushed for an average of 69 YPG over their last three contests while the Raiders and RB Josh Jacobs have rushed for 200 YPG on average. The Patriots are not making the playoffs, as they have the Bengals and Dolphins at home next before their season finale at Buffalo. The Raiders were +7 at Kansas City back in October and blew that game in a 30-29 defeat – one of three other losses that the Raiders have had at least a 3-score lead this season. If this game was in Foxboro this week, the line would essentially be Patriots -6 to -7.
Just two weeks ago the Raiders were -2.5 at home vs the stronger Chargers, and Vegas rolled up 400 yards offense in a 27-20 win. The Silver and Black opened at +1 against New England because bettors think the Raiders will quit, since their season is essentially done? We may even get a better number by kickoff. But understand that the lookahead line on this game last week was Raiders -2.
Vegas Raiders underdog (?) New England Patriots pick
I watched these two teams play live at Allegiant Stadium in the preseason, and it was no contest in a 23-6 Raiders win.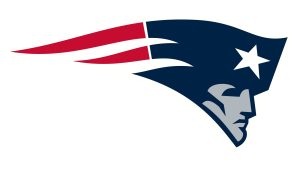 Patriots QB Mac Jones played and had an INT, while Raiders QB Derek Carr did not play and neither did Josh Jacobs or WR Davante Adams. Sure it was a meaningless game, but it won't be for Raiders HC Josh McDaniel's this Sunday, as the former Patriots offensive coordinator under HC Bill Belichick gets his team to bounce back with more rest and ready to have a better game in victory. The Raiders loss last Thursday was a fluke. I see a Vegas victory with the players playing pissed off and with a purpose.
FairwayJay is a proven sports handicapper with unparalleled success in NFL point spread predictions. Follow FairwayJay here at GamblersWORLD.com and on Twitter @FairwayJay for more gambling insights.