Lack of profits points towards sales, consolidation

Prior to the Supreme Court striking down the Professional and Amateur Sports Protection Act (PASPA) in 2017 there were many analysts suggesting that if sports betting was ever legalized across the U.S. it could be upwards of a $50 billion industry and a large portion of that revenue would funnel down to state coffers in the form of taxes and to sports teams to use for salaries, stadium upgrades, etc. But the road to profitability in the U.S. and Canada for sportsbooks has been uphill from the start and the revenue expectation has shrunk since then, although it is believed that within two years it will surpass $20 billion. It was that possibility that led NBA Commissioner Adam Silver to suggest in 2014 that the U.S. should legalize and regulate sports betting, and which convinced other leagues to buy in. It also was the main reason that SCOTUS agreed to strike down the 1992 law. Silver noted that people were betting on sports offshore and with illegal bookies, plus fans wanted the chance to bet on sports. This was apparent both from nationwide polls and a 2/3 "yes" vote in the 2011 New Jersey referendum to legalize sports betting. So, the general thought was that it made no sense to continue allowing illegal bookmakers to profit while the leagues and states got nothing.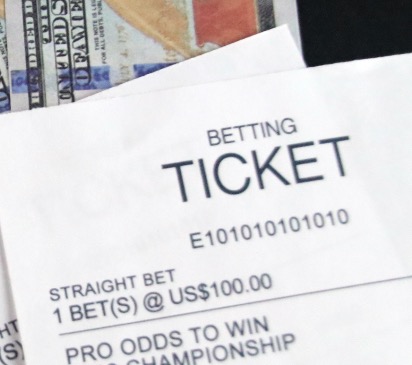 Thus, when sports betting was finally permitted with an open market in New Jersey, sportsbooks jumped at the opportunity. DraftKings began the first online sports betting operation in the state, closely followed by BetMGM, FanDuel and BetCaesars. Delaware was actually the first state to legalize sports betting, but their sportsbooks were only connected to horse racing tracks, so it wasn't a true open market. DraftKings currently operates in the most states thanks to deals reached in New Hampshire and Oregon giving them a monopoly to run the state's lottery-based online sports betting markets, but FanDuel, BetMGM and BetCaesars (who operate in almost every other state where there's an open online sports betting market), are right behind. Barstool Sports, owned by Penn National, BetRivers, owned by Rush Street Gaming, PointsBet, owned by an Australian entity and WynnBet, owned by Wynn Resorts are also all represented throughout the U.S. All other sportsbooks operate in seven states and provinces or fewer.
License to print money?
The thought by almost all the gambling companies was that the U.S. market was a license to print money. They knew there would be some initial costs to acquire customers and gain a foothold in the U.S. sports betting industry, but the consensus was that once established, they could write their own blank checks.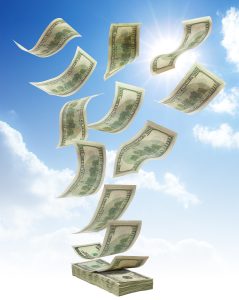 It became clear quickly, however, that they were wrong.
High taxes and licensing fees in most states, strict regulatory requirements with large fines for violations, a much larger competition than expected and dominance by DraftKings and FanDuel where they operate, made it evident that the road to profitability would be a difficult one. In fact, DraftKings and FanDuel, despite their market share and customer base have still yet to be profitable. As a result, some companies have left markets while others are looking to sell their North American facing operations.
Shut Downs and Sales
In Ontario, Coolbet, a Maltese company, shut down operations after one year saying there was no path to profitability in Ontario and theScoreBet left the United States to concentrate in Ontario saying they saw no path to profitability in New Jersey and other states they operated. Penn National decided to let Barstool represent them in the U.S. and TheScoreBet, which is more recognizable in Canada due to the Score TV Network represent them in Canada. Other companies have also realized that multiple "skins" are not always a good idea.
It therefore comes as no surprise that two companies have indicated they are looking to sell their North American facing operations and one is presumably looking at its future in the marketplace. PointsBet hinted last year that it would be open to sale for the right price and officially gave notice last week that its North American operations were for sale. They hired on investment bank Moelis & Company to try and work out a deal. Reports show that PointsBet had over a billion in handle in the U.S. and Canada but was nowhere close to profitability.
"We believe further industry consolidation is inevitable, and we'll position PointsBet to take advantage of movement in the sector," a PointsBet spokesperson told a reporter from an Australian newspaper.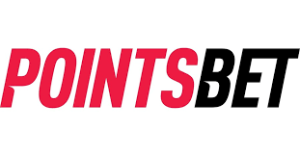 PointsBet was originally looking to sell its global operations, but the offers given for its non-U.S. entities including one from Betr, which operates in Ohio and Australia, and was deemed too low. So, they apparently have decided to continue running the Australian operation on its own and sell off the U.S. operations. At last report the company has just under 250,000 North American customers and saw a 96% increase in handle, but it's still not enough to make a serious run at the big companies. Some reports have said that PointsBet wants about $500 million for their North American business, but it's unclear if the 250,000 clients would be worth that. That works out to $2,000 per customer and there is really nothing proprietary that PointsBet offers which would help DraftKings, FanDuel, BetMGM, Caesars, Barstool or BetRivers. That means that if any company were to buy it, it would be a company in fewer states looking to expand its operations where it didn't get a license, possibly a company like Bet365, Betway, BallyBet or Tipico. There is also a real possibility that Fanatics, which has yet to begin U.S. operations, could simply acquire PointsBet and begin operations in the 13 states and Ontario where they currently operate and change the name to BetFanatics. The one issue there is that Fanatics has already indicated it has no interest in New York, where PointsBet has a license, because they said the taxes in New York make it a location where a sports book can't make a profit.
Two companies that will certainly not buy PointsBet are Wynn Resorts and Unibet. Last year the New York Post said that Wynn was looking to sell WynnBet for $500 million after the company's CEO stated that the market wasn't sustainable for online sports betting.
"The market is really not sustainable right now. Competitors are spending too much to get customers. And the economics are just not something that we're going to participate in." Wynn CEO Matt Maddox said in a November 2021 earnings call. Wynn spokespeople immediately denied the rumors, although two people with connections to the company told me that Wynn would almost certainly unload its online sports betting operations if the price was right . . . if Wynn could keep control of its online casino operations. But operating in only in 10 states and with little interest at the price they deem WynnBet is worth, the company is willing to plod along until the market changes for the better and they can get their asking price.
Unibet, on the other hand, is absolutely for sale. Kindred Group was named Unibet until 2016 when it changed the name, but kept Unibet as a brand of the new company. Kindred also operates 32Red, online casinos and a bingo site outside of North America, although Unibet is the only sportsbook brand it currently has. The Kindred Group owned Kambi, a very successful B2B business, but spun it off into its own business in 2014 with the 95% stake owned by Unibet being distributed to its shareholders. Kindred's main operations are in Scandinavia where their revenue has been just ok and by all accounts the North American operations of Unibet have been abysmal. The company operates in six states and Ontario and are near the bottom in revenue in all of the states they operate. Their total North American gross winnings last year were just around $4.5 million USD. Unlike PointsBet, Kindred is hoping to sell all its worldwide betting operations and not just U.S. facing operations, although they likely would agree to sell those only, again if the price were right. One analyst in Canada said that Unibet sees a path to profitability in Ontario, so they most likely would consider keeping the Ontario operation and selling off its U.S. assets.
I spoke to a gambling analyst who told me that he believes in five years there will only be a handful of sports betting operators in North America.
"It has to happen," Jack, who works for a major gambling consulting firm told me. "You have three companies (DraftKings, FanDuel and BetMGM) absolutely dominating the market and there's little chance that any existing company in the U.S. will make big inroads. I can see a multi billion-dollar company like Bet365 making a big move if it decides to expand by buying some smaller brands, and I'm pretty confident that Fanatics will be very profitable and a major force when they launch, but there is really no room in North America for companies like Betway, Bet Fred, Fox Bet, Circa Sports or Tipico.
"There are no outstanding states that will make a difference to entice new investments."
They will have some customers and a following as long as they continue to operate, but they will never be profitable in the current U.S. landscape. Caesars is obviously going nowhere, but I could see Barstool, Bally and even Golden Nugget creating partnerships with some of the bigger companies. If you think about it, it makes perfect sense. Aside from saving on marketing and acquisition costs it would also give them far greater power if they were an oligopoly. Currently the states are dictating the terms for operating to the betting companies in terms of taxes, license fees, advertising rules, etc. and it's killing the betting companies. States know they can do this because there is so many other companies wanting into those markets. But if you have only five or six companies offerings sports betting with no other companies in the waiting, then a coalition from the 5 or six companies can go to a state like New York and say "no we won't pay your 50% betting tax." And they can go to a state like Massachusetts and say "we will be allowed to advertise and post odds during games." The states are now reliant on that revenue, so what are they going to do if the gambling companies pull out? Run sports betting on their own? That would be a disaster and completely unfeasible. The books would have strengths in numbers to dictate the terms of what they are willing to pay that guarantees each of them profitability and still gives the states and teams their share. This happened in the UK when the books approached the government and said they would only be willing to pay 15% tax on gross gaming revenues (GGR) if the UK wanted them to return to the mainland, rather than the 25% the UK Gaming Commission wanted and the government gave in because they knew that they needed the gambling companies more than the gambling companies needed the U.K. to license them.
Also, there are no outstanding states that will make a difference to entice new investments. We know that Florida is going to grant sports betting licenses to the Seminoles only and we know in California the Tribes will have massive control over the operations and will limit the number of operators if and when they allow sports betting. Texas is the only other state of consequence and despite all the rumblings, it's hard to see sports betting ever being legalized there in the foreseeable future. And even if these states did by some miracle offer an open market, why would a company like Fox Bet do better there than they have anywhere else? Mark my words, in 2030 there will be no more than eight sports betting operators in any state and taxes will come way down everywhere. I can see online casinos still flourishing due to the lower costs of operating, but not sportsbooks."
So, approximately five years after the legalization of sports betting in the U.S. and about one year after the legal launch of online betting in New York and Ontario, it's clear that the market is being dominated by a few sportsbooks and the others are just along for the ride. DraftKings, FanDuel, BetMGM and BetCaesars have pretty much eaten up all the market share in North America, although Bet365 is also very large in Ontario. But other companies are struggling and see no path to profitability. This has led to PointsBet and Unibet looking to sell its North America operations, with others like WynnBet testing the waters to see if they can execute an exit strategy as well. Unfortunately for the majority of sportsbooks, legal sports betting in North America was not the panacea they believed it would be and they are realizing that they may have little future. If the analyst is correct and by 2030 there are only a handful of sportsbooks operating in North America, the U.S. and Canadian governments can thank their crazy taxes and restrictions for the mergers and exits, although it could end up being a good thing for gamblers. As with any industry it's always best to have a healthy and thriving market with a few players than a struggling industry with hundreds of players. Just ask customers and investors in Silicon Valley Bank and Signature Bank if they feel hefty competition is always a good thing.
Read insights from Hartley Henderson here at GamblersWORLD!