Another NFL week is in the books and its another week of losses for the Packers and the Buccaneers! However, we are also starting to see some separation between the contenders and pretenders and there are several teams who, as Dennis Green famously said, "They are who we thought they were".
Contenders
It's hard to say no to the Buffalo Bills and Philadelphia Eagles. More convincing wins from both squads last week solidified these two teams as the class of the NFL in 2022.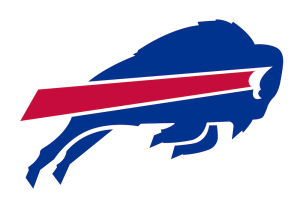 The Bills dismantled the Packers, held Aaron Rodgers to 203 yard passing and distanced themselves form the rest of the AFC East, where they now hold a two-game lead in the loss column over the rest of the division. The win would have been more lopsided had it not been for Josh Allen's worst game of the year. He was under pressure for much of the game and tossed 2 INTs, finished with a 75QBR and remains at the top of the wagering board at FanDuel for 2022 NFL MVP.
The Eagles are now just crushing opponents. The Eagles ran for over 100 yards on the ground and passed for over 300 yards through the air. That's about as complete an offensive performance as you'll see. Philly's only problem?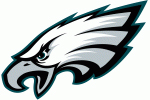 The NFC East remains the strongest division in football. The Giants lost a tough game to the resurgent Seahawks, but are still 6-2 and even the Washington commanders are playing .500 ball. But the Cowboys won handily in Chicago to go 6-2, and Dak Prescott appears to be in command off the offense. Dallas, which scored 24 more points than in any other game in 2022, converted nine of their 11 third downs and were perfect in the red zone. We'll call Dallas contenders if they can come out of the bye and take two out of 3 from the likes of Green Bay, Minnesota and the New York Giants.
Pretenders
The Las Angeles Rams are suffering from maybe the worst Super Bowl hangover ever. They are 3-4, but just 2-5 ATS and have lost twice to division rival San Francisco. They are sandwiched between the Jets and Falcons in the power rankings and now top receiver Cooper Kupp is a bit dinged up.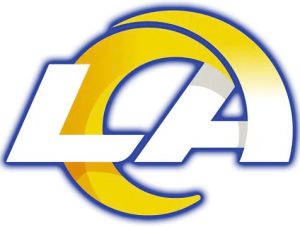 They are playing the Bucs in Week 8, in what would have been a marquee matchup in previous years. Much of the blame for both of these teams poor performances have been on their QBs. But Brady has been OK where Stafford has been disappointing. He's thrown more INTs than TDs and has been sacked an amazing 24 times. Perhaps last year was just 'one of those seasons' for Stafford,
Arizona is mired in mediocrity and at 3-5 (4-4) ATS they have dropped to 24th in ESPN's power rankings, behind Teams like Washington, Cleveland and Atlanta. DeAndre Hopkins gives Cardinals backers some hope. But they've only beaten the Raiders, Panthers and Saints, while losing to every quality opponent. They small two point favorites at home vs the Seahawks, who have won three straight.
Denver is another team that expected great things, with the addition of Russell Wilson. But, the offense is horrible with just 11 TDs on offense and only one game where they put up more than 16 points, and that was a loss. Maybe they can regroup during the bye week.

They Are Who We Thought They Were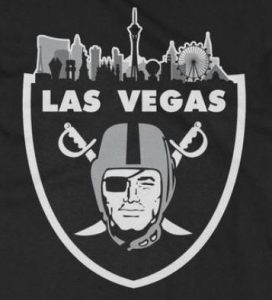 The Las Vegas Raiders are dead. At least in terms of betting on them again in 2022. The Raiders were a trendy pick to cover last week but failed to put up a single point, in the process making Andy Dalton look like he's heading to the Pro Bowl and giving Alvin Kamara relevance again after scoring 3 TDs. Somehow Vegas is favored at Jacksonville this week.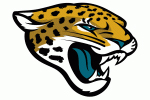 Many were starting to believe in Trevor Lawrence and the Jacksonville Jaguars. In the annual JagBowl in London they lost to Denver and Lawrence threw for 133 yards and one TD, while allowing two picks. They opened the season 2-1 and had some believing in a Jacksonvile resurgence, but after 5 straight losses it's time to jettison the hope of betting on Jacksonville. Oddsmakers agree by making them Dogs vs. the aforementioned Raiders. Fun Jags fact 'o the day – they are 4-0 to the Under at home so far this season.
Week 9 Bet or Fade?
This new section of the weekly NFL betting recap is a guide for which teams to look at in the upcoming week. These are not free picks or endorsements to wager, but rather a brief look at potential wagers or teams to bet against and games to avoid.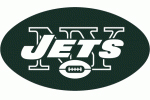 The Jets winning streak came to an end last week and in Week 9 they host the Bills at the Meadowlands. New York was flat in that loss to the Patriots last week, but are getting a whopping 12.5 points on Sunday afternoon. The Bills are off a huge win and face the Vikings next week. That's a lot of points to give a hungry five-win team. BET
The Baltimore Ravens head to the Big Easy to face the Saints off a big shutout win last week. The Saints are just 3-5 ATS and are taking on the bulk of the action so far. Yet the Ravens went from -3 to -2.5 today at most of the top sportsbooks. I never thought Andy Dalton was all that in his 20s and can't see he and Kamara having the same type of game as they did in Week 8 vs the Ravens D. BET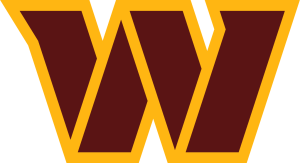 The Washington Commanders continue to surprise with Taylor Heinicke under center. But this week they face Vikings, who almost made our contenders list above. Washington is just a 3.5 point dog at home to the 6-1 Vikings. Minnesota hasn't been a good cover going just 3-4 ATS, but have put up at least 24 points in all but one game this season. Washington has been in some tight games with the score differential in their last four games at just 12 points. FADE