NFL Underdog Best Bet for Week 16
The NFL hot streak continues into Week 16, and we chip-in a more underdog picks and information you can bet on.
Week 15 was another good one for underdog bettors, as favorites went 12-4 SU but just 6-9-1 ATS.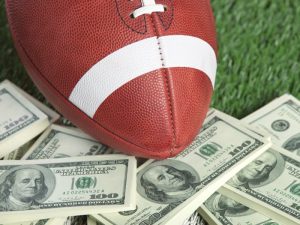 On Sunday, early kickoff games saw underdogs go 6-0 ATS before favorites bounced back in the late games to go 4-0 SU and 3-0-1 ATS with all three AFC West teams winning on the Broncos, Chargers and disbelieving, unbelievable final play to give the Raiders a 30-24 win over the Patriots and complete our 2-0 week with a win on Las Vegas. The Raiders market move went from a 1-point underdog when we released to 2-point favorite at close. We chipped in an additional bonus winner and analysis on the Broncos as Denver went from pk to -1 to -3 at close in their 24-15 win over the Cardinals while rushing for 168 yards on 34 rushing attempts – more positive profiles as we add below
NFL Weather
NFL Weather plays a key part in NFL games at this time of year, and bitterly cold conditions are in play in Chicago (0-5 degrees with 20+ MPH winds) for the Bills vs Bears contest along with Cleveland (5-10 degrees with 20+ MHP winds) between the Saints and Browns and the lowest over/under of the season at 32 points. In Kansas City (5-10 degrees with 10-15 MPH Winds) it will also be cold for the Seahawks vs Chiefs anticipated higher-scoring game with the highest posted over/under on Saturday at 49 points. It will be 10-15 degrees with 10 MPH winds in Nashville for the Texans vs Titans first to 20 points wins. The Falcons vs Ravens and second start for Atlanta QB Desmond Ridder will be another tough one in 10-15 degree weather and 15 MPH winds in Baltimore. And in Pittsburgh it will be 10-15 degrees with 15 MPH winds for the Raiders vs Steelers on the 50th anniversary of the Immaculate Reception in the Raiders/Steelers playoff game by RB Franco Harris, who passed away this week at age 72.
NFL Week 16 Underdog Picks
New England (+3) vs Cincinnati
Patriots moneyline +140
Cincinnati at New England
This game remained at +3.5 their until midweek, with most books now favoring Cincinnati -3. Saturday's kickoff in Foxboro will be clear to partly cloudy with freezing temps below 20 degrees and 10-15 MPH winds making it feel closer to 0-5 degrees. That sucks to play in, but could be worse, and the Bengals have three combined starting offensive and defensive lineman not practicing yet this week.
The Bengals (10-4) lead the AFC North and are the biggest money maker in the NFL at 11-3 ATS. With home games against the Bills and Ravens remaining, the Bengals road to the division title is still a tough one and don't expect much separation against the Patriots.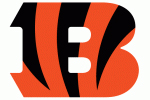 Cincinnati is in the playoffs and will have a chance to reach their second-straight Super Bowl, which the Super Bowl champions and big underachieving Rams (4-10) will not be able to do. The Bengals ride a 6-0 SU/ATS run into this contest, but yards projections of less than 350 yards for both teams and poor special teams ratings for Cincinnati has us backing the home underdog Patriots (7-7). New England's rally and unfortunate loss last weekend leaves them as a longshot to make the playoffs with games against the Dolphins and Bills (in Buffalo) still remaining. The Bengals trailed 17-0 at Tampa Bay last week before turnover troubles buried the Buccaneers, who had four second half TO's and a 4-1 turnover deficit.
Brady also passed for 312 yards against the Bengals last week and Tannehill of the Titans 292 in recent weeks vs Cincinnati.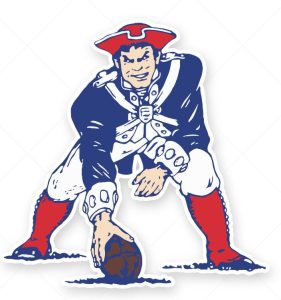 The Patriots can balance the attack and New England did rush for 206 yards on 32 rushing attempts last week vs the Raiders indoors (Rhamondre Stevenson 172 on 19 carries). Both those numbers are very positive profiles. The Bengals rushed for just 53 yards last week and rank No. 26 in rushing (100/game, 3.9 YPR). Quarterback Joe Burrow still ranks highly and is top-5 in passing yards (3,885). But the media has stopped talking about Bengals coach Zac Taylor after nearly running him out of Cincinnati following 2020. with bettors knowing he is still not near top tier or in the same league as the GOAT Bill Belichick, who is 14-0 ATS as a non-division 'Dog coming off a loss with New England.
We'll back the Patriots at a three point home dog as out Best Bet Underdog play of the week.
FairwayJay is a proven sports handicapper with unparalleled success in NFL point spread predictions. Follow FairwayJay here at GamblersWORLD.com and on Twitter @FairwayJay for more gambling insights.