As we head into Week 17 of the NFL season, nine of the potential 14 playoff spots are already spoken for, but no team has claimed homefield advantage yet. The Bills, Chiefs, Vikings and 49ers are all already Division champs, but very good teams like the Eagles, Cowboys and Bengals are all vying for at least that crown. In addition, 11 teams have six or fewer wins, relegating those squads to a losing season, even if they win out.
The factor of motivation
With teams either trying to get into the playoffs or those that are far out of any contention to continue deep into January, gamblers have to add in the factor of motivation to handicapping NFL games in the final two weeks of the season. Bettors are left to determine which teams "want it more" and which teams are just looking forward to the end of the season. It's important to know what teams have to gain, which teams might be motivated to spoil their opponents' chances, which teams are just trying to stay healthy for the playoffs and which teams are prepared to just mail it in. This is magnified even more in Week 18, as many stars will sit as teams prepare for the NFL playoffs.
Motivated!
For an edge that is more of a 'broad stroke' approach to the motivation dilemma, look for teams who control their own playoff destiny. The Tampa Bay Buccaneers, Miami Dolphins and Washington Commanders come to mind immediately.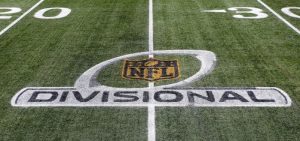 But, the Dolphins are banged up with Tua out again and face New England as 2.5 point dogs on Sunday and host the Jets in the final week of the season. Both of those opponents have playoff-minded motivation and the Tua-less Dolphins are 2.5 point dogs this week. Washington is playing the awful Cleveland Browns, who have a motivated QB in Deshaun Watson and then a face-off with the Cowboys in the final week. That matchup may hinge on what the Philadelphia Eagles do this week! And TB12 is going to make the playoffs. They are home favorites vs. the surging Carolina Panthers this week, potentially for the Division Crown and playoff spot that comes with it, but then face Atlanta to close out the regular season.
The Bills, Eagles and Chiefs are all playing for home-field advantage, which is a huge motivator. All three teams are favored this week. Make sure to know if Jalen Hurts is going for the Eagles, though he has practiced this week, before betting the Eagles vs a bad Saints team.
Unmotivated?
In these last two weeks, some teams are just trying to stay healthy for the playoffs and some are prepared to just mail it in. It's a myriad of factors, but one winning job is figuring out which teams in each of these last two weeks are going to play all of their starters or even pull them when the game appears in hand. Beware larger point spreads in games involving teams like the Chiefs, Bills and Eagles in these last two weeks!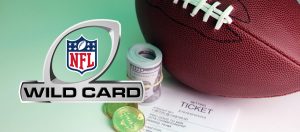 It's easy to say a four win team is going to mail it in. But, it requires looking deeper into the coaching, players looking for deals in the offseason and the potential to keep a rival out of the playoffs. According to the Action Sports Network, eliminated teams playing teams that need to win over the final two weeks of the season have paid off 63% of the time.
Don't expect many starters to sit this week, but Week 18 will be a different story. Irregardless of that, it's easy to see that some teams with little chance at the playoffs are packing it in. The Raiders jump to the front of the lack-of-motivation pack, telling starting QB Derek Carr to basically go home for Week 17 and 18. Jacksonville and Tennessee are headed to a showdown in Week 18 with the AFC South title on the line, so their Week 17 game shave little value, win or lose. The Titans, who are already without Ryan Tannehill, have listed Derrick Henry as doubtful for tonight's game.