Preview and betting information for the Monday NFL Wild Card game between the Cowboys and Buccaneers
The NFL playoffs have started and the weekend saw some upsets both in the win column and against the spread. The New York Giants and Daniel Jones played an almost perfect game to win as a 2.5 point dog vs. the constantly fading Minnesota Vikings and Miami, took it to the Buffalo Bills, losing by just a field goal as 13.5 dogs. The final game of Wild Card Weekend features all of the great story lines the NFL loves. An aging Tom Brady bringing his team back to the playoffs after a mostly terrible season, Dak Prescott, who went down again early in the season, bouncing back to lead the Cowboys to a 12-5 record and the playoffs and the Bucs making the playoffs as just the 6th team with a sub .500 record. But, this game is more than just stories. Let's dig deeper and offer up a prediction in a preview of this MNF game.
Dallas at Tampa Bay MNF Preview and Prediction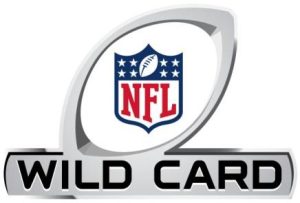 Current Line at PointsBet
Dallas Cowboys -2.5 (-115)
Total 45.5
The Tampa Bay Buccaneers (8-9) miraculously pulled out wins down the stretch to win the awful NFC South while looking completely lost in most the games. Now the Bucs and 45-year-old QB Tom Brady tackle the stronger Dallas Cowboys (12-5), who have no excuses to not perform against the weakest NFC playoff entrant.
Tampa Bay's DVOA Offense ranks No. 15 and Dallas No. 16. But the Bucs have the league's worst rushing attack, averaging just 77 yards per game on a league-low 21.7 rushing attempts per game. The Cowboys average 31.8 rushing attempts per game and 135 rushing yards per game – both top 10 in the league. My proprietary data base documenting weekly NFL stats notes that teams that run the ball at least 30 times in a game (when their opponent does not) win 79% SU and 77% ATS this season. Teams that run the ball less than 23 times in a game won just 16-17% SU and ATS this season. The Bucs defense is not as strong this season and just average against the run with both defenses allowing 4.4 to 4.5 yards per rush.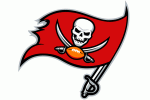 Dallas ranks No. 2 overall in DVOA Defense to Tampa Bay's No. 13, but the Bucs weighted DVOA is No. 25 (more recent). The Buccaneers scored just 313 points this season and allowed 358, all while facing weaker quarterbacks. The Cowboys scored 467 and allowed 342. In two December games against winning teams, the Bucs lost at San Francisco 35-7 and were run over at the point of attack, and lost at home to Cincinnati 34-23. Those were the only two winning teams the Buccaneers played in the second half of the season, and Brady threw two INTs in both contests. If sometimes dingbat QB Dak Prescott plays to his higher ability, the Cowboys and their superior defense win.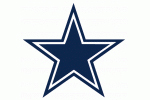 Prescott missed five games this season and still led the NFL in interceptions (15) and had an INT in seven straight games to close the regular season. The Bucs will need a solid turnover differential to win against a Cowboys team that has also played a superior and stronger schedule of opponents. I rarely lay road favorites, and our top performing underdog picks usually guide us to profits, payouts and pay dirt. But there are always exceptions, and we don't bet blindly or roll with a specific set of rules when betting. Seriously, Dallas and coach McCarthy, if you and you're staff can't out-prepare, out-perform and out-play a sub-par Buccaneers team and suspect coaching staff, then shame on you (and us).
ATS game notes: Playbook Sports adds that Tom Brady is 7-0 SU in his career against the Cowboys, but losing teams are 2-4 SU and 3-3 ATS in the postseason (3-0 ATS at home). Also this 14-1 ATS angle against the Cowboys points to difficulty for Dallas: Any away team in the NFL Wild Card round of the playoffs is 1-14 ATS if they are coming off a loss of 14 or more points. I don't care about that however, and ride with the Cowboys against the under-achieving Buccaneers who are 2-12-1 ATS in their last 15 games. That includes the ridiculous and miraculous win and cover in Week 17 against the Carolina Panthers, 30-24 after trailing 21-10 in the fourth quarter as a -3.5 point favorite.
2023 NFL Strength of Schedule (SOS): Buccaneers (No. 22, .483 opponent win %), Cowboys (Tied for No. 3, .549 opponent win %)
I'll lay the less-than-a-field-goal on America's Team to close out Wild Card Weekend.
FairwayJay is a proven sports handicapper with unparalleled success in NFL point spread predictions. Follow FairwayJay here at GamblersWORLD.com and on Twitter @FairwayJay for more gambling insights.