All bets not available in all states
Bettors in most states were disappointed last month when they couldn't bet on the Jake Paul vs. Tommy Fury fight that took place in Saudi Arabia on February 26th. The decision on whether to allow betting on a particular game or event is left up to state regulations and regulators in all but eight states do not allow betting on unsanctioned exhibition events. This event was deemed such since Jake Paul is just a YouTube phenomenon. Consequently, 20 states disallowed wagering on the fight, including New Jersey, New York and Pennsylvania, which are the three largest states by far in volume and revenue. The bout lasted the full eight rounds and Fury won in a split decision.
While many will likely wave this off as an anomaly, it's interesting to note that there are several other sports and contests available in some states and not others. Most states, including Pennsylvania and New York, only allow betting on sporting events, meaning that residents of those states can't bet on this weekend's Oscars.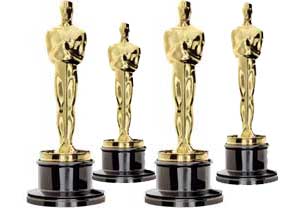 In fact the only states that allow wagering on non-sporting events are New Jersey, Michigan, Indiana, Louisiana and Colorado, along with the province of Ontario. All other states have banned it, although there is talk in several states of changing regulations to allow it.
New Jersey made Oscars betting illegal until a couple of years ago when the Division of Gaming Enforcement changed the rules to permit betting on certain non-sporting events. But New Jersey, along with every other state, still has rules against non-competitive props or events in the public interest. This means they will not allow betting on events like who will be elected the next pope, what will the name of the next royal baby and even props such as how many times an announcer will say a particular phrase during a broadcast. These bets are very common in most other countries and with offshore sportsbooks, but are not legal stateside and there is no reason to think that will change. It should also be noted that betting on elections is banned federally in the United States and that is unlikely to change since the government will want to ensure that any possibility of election rigging is thwarted, and having a vested interest in election results creates that possibility. Ontario residents can legally bet on politics throughout the world, including Canadian elections.
On the topic of rigged events or match fixing, Ontario banned betting on UFC fighting last December after a fight between Darrick Minner and Shayilan Nuerdanbieke attracted unusual betting in November. In announcing the ban an AGCO spokesperson stated:
"UFC does not prohibit all insiders from betting on UFC events, which could include an athlete's coach, managers, handlers, athletic trainers, medical professionals or other persons with access to non-public information." 
The AGCO further added:
"The Standards exist to protect the betting public and to provide the necessary safeguards against odds manipulation, match-fixing and other integrity issues. This is not a decision we take lightly, knowing the popularity of UFC events in Ontario's sports books. However, the risks of insider betting on event and wagering integrity should be highly concerning to all. It certainly is to us. We will continue to work with gaming operators, the OLG, iGaming Ontario and UFC to ensure that wagering on UFC events meets the AGCO's Standards."
Those beliefs were apparently very short lived since a month later Ontario lifted its ban claiming that UFC changed their rules to prohibit betting by any fighter on events and the AGCO was satisfied that future UFC fights would be fair. Many Ontario analysts believe the real reason for changing its decision was an outcry from bettors, along with regulated sportsbooks since UFC betting attracts a lot of wagering. Some analysts also feel that Ontario was being proactive believing that states would ban UFC after the controversy, but when no states did so, Ontario backed down, not wanting to be the outlier.
Esports wagering
Esports is another area where some states allow it, and some don't. Four states and Ontario have regulated Esports and deemed it completely legal to bet, while eleven states have regulated the activity, but do not allow wagering on it.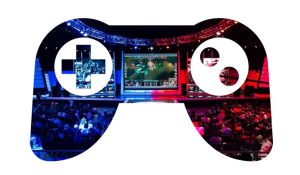 The remainder have outlawed it altogether. Some states also allow wagering on some Esports such as League of Legends, but do not allow wagering on Call of Duty or Arena of Valor, the logic being the former is "sports like and involves teamwork." Most of the states that have banned it altogether say it's simply not sports and violates their rules. Many of these states also have similar rules on virtual games and did not allow betting on the NASCAR e-racing which was quite popular at the start of the pandemic when all leagues were forced to shut down.
Betting on amateur sports
There are also different rules when it comes to betting on NCAA games. Nine states and Ontario allow betting on college sports without restrictions, eight states allow betting on college sports as long as it doesn't involve an in-state team (so you can't bet on a game involving Princeton in New Jersey),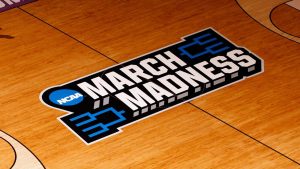 four states allow betting on NCAA in retail settings only, but not online, two states (Connecticut and Massachusetts) disallow amateur sports betting with in-state teams but allow it for tournaments, and only Oregon has completely disallowed betting on any amateur sports. It must also be noted that four states (Arizona, Colorado, Indiana and Iowa) disallow proposition bets on college games, the logic being that it's easier to fix a prop bet. And both Tennessee and Virginia allow betting on college games, but disallow live betting. It appears Massachusetts may follow suit with regards to in-play betting, but as of now they only disallow games involving in-state teams, unless it's a tournament.
So, while there was some frustration with people in various states who could not bet on the Fury-Paul fight, it must be understood that different states have different rules. Some states are more conservative and have gone out of their way to ensure there is no possibility that the integrity of bets ever gets called into question, while other states are more liberal and are willing to take a chance on different bet offers. Most likely, this will change as sports betting becomes more popular and states become more comfortable regulating the product, but it also pretty much assures that bettors will look for other ways to bet on things like the Oscars if their state doesn't allow it. This may include betting in a neighboring state if they have retail Oscars betting, taking a trip to Ontario where it appears everything is legal to bet, or looking for less legal means. Regardless it is nice to know that 28 states, Ontario and Washington D.C. have legal sports betting and bettors can wager on their favorite pro teams with no restrictions whatsoever. In 2016, just 7 years ago, that possibility wasn't even on the radar.
Read insights from Hartley Henderson here at GamblersWORLD!