A guide to betting Super Bowl Props
There can be many accurate analogies to best describe proposition wagering, or prop betting, but think of it this way: nachos and cheese. Most all of us love them, but if you eat too many of them, we're destined to get ill quickly. And no other party Sunday serves more nachos and cheese via proposition wagering than Super Bowl Sunday. Therefore, no other Sunday do more people get sick to their stomach. Get it??
I hate to be the killjoy, as I do enjoy nachos and cheese AND prop betting. But please, in moderation, and with much selective thought.  And with over 1000 Super Bowl props on the board from the top online sportsbooks, prepare to be served a menu comparative to no other during the year. 
Rule One: Proposition bets are the most profitable wagers for sportsbooks. The Super Bowl is by far their greatest opportunity.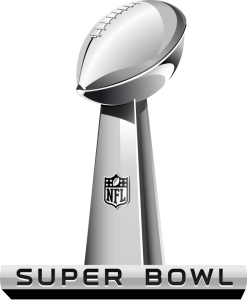 Prop bets, unlike traditional spread wagering, line betting, teasers, totals, etc., is highly unconventional. It's almost a child-like interpretation of "I'll bet-ya" that bookmakers create (known as a proposition), to entice bettors at generally unfavorable odds. 
Props often offer much higher spreads and lure bettors at very unfavorable odds to balance action. Rule One is quite simple: proposition wagers are the most profitable opportunity for sportsbooks. The Super Bowl is their ultimate New Years Eve party to jack up the prices, knowing mostly everyone is willing to pay.
That's not to say we can't enjoy A FEW, well researched, sensible prop wagers to balance the traditional diet of spread and total option of wagers on the big day. Akin to a small plate of those tempting nachos and cheese appetizers to accompany the Super Bowl party tray.
Rule Two: Don't bet props that are not aligned with your view of the game
The Eagles are slight 1.5 point favorites for SBLVII and the game total has risen to 51 at most of the top sportsbooks worldwide. It's very easy to look at the myriad of prop bets and get caught up in something that looks off. With all of the data that bookmakers have, that is probably not going to be true and it will especially bite you if you aren't careful to bet props that reinforce your decision on the game total or side. If you are betting OVER 51 points, do not take Jalen Hurts to pass for under 238.5 yards. If you like the Chiefs to win the game, stay away from Eagles Over 2.5 sacks (-150), despite that fact that the number may look low.
Rule Three: Bet props that give you action
It's never fun to lose bets and there are a huge amount of props on the current SBLVII betting board that will be decided early or before the game. The length of the National Anthem, the Coin Toss, result of the first drive and first TD scorer all come to mind. Would you ever bet $50 on a coin toss? Do you really want to get the result of the first drive wrong and start the day with a losing bet?
Look for props that give you action for the majority of the game or are decided late in the contest. The aforementioned total sacks, anytime TD scorer and 2pt conversion attempt are perfect examples of Super Bowl prop bets that can still win right up until the final gun.
Rule Four: Look for both short odds and longshot props
Sure getting high odds is great, but so is winning. It is important to remember that cashing tickets is king, not hitting the one crazy bet that gives your bragging rights while grabbing another plate of nachos.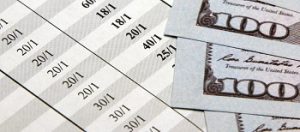 A best practice is to research and find props that have some value and a viable chance of winning. Sure, it might be fun to bet "Yes" for a safety at 10-1 or 7-1 on Mahomes throwing exactly four TDs, but a full plate of long odds will most likely chew up and spit out your bankroll. For Mahomes TDs, instead look at short odds for over 1.5 TDs or a Mahomes vs Hurts TD bet. And finally, hunt down props that can actually be researched to find value.
Rule Five: Shop Props at Multiple Sportsbooks
Never has it been more important to have more than one out than Super Bowl Prop betting. As mentioned above, prop bets come by way of man-made odds that typically favor the sportsbook. So, shops may have varying prices for props, but also may offer slight differences in yardage and other props.
For example, FanDuel has a Jalen Hurts anytime TD priced at even money, +100, while FoxBet has Hurts at -105. Kansas City running back Isiah Pacheco, who doesn't catch many balls out of the backfield is listed at FanDuel at over/under 1.5 receptions with over 1.5 at a whopping -198, while PointsBet has Pacheco at over/under 2.5 receptions, with under priced at -170.
The slight difference in pricing and offerings from book to book may be the difference between a winning and losing day at the betting window. Plus, every sportsbook is giving away free money or free bets for SBLVII, so as an extra boost, grab a second or third account and some extra Super Bowl wagering dollars.
Use these five Super Bowl prop betting rules as a guide to win more betting on SBLVII and enjoy the game!