It's taken 60 games to get here, but this weekend March Madness draws to a close. I sat with two of the top handicappers in the game to prepare a Final Four betting preview for this year's NCAA Tournament and with no number 1, two or 3 seeds, the 2023 NCAA Men's Basketball Champion could be any of the four remaining teams.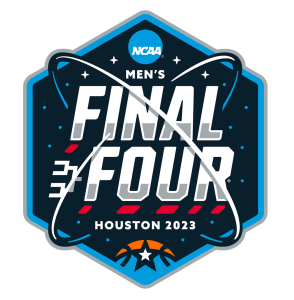 Top analysts Sean Higgs and Jesse Schule have been picking winners throughout the NCAA tournament in our Winners Circle videos and we have some betting advice and early leans on San Diego State University vs. Florida Atlantic University and Miami vs. Connecticut.
San Diego State Aztecs vs Florida Atlantic Owls
When: Saturday, 3/24 at 6:09PM ET
Betting Line: San Diego State (-2.5) at FanDuel, Total 131.5
In the first game, set to tip off Saturday at 6:09, SDSU (-2.5) takes on Florida Atlantic. Let's face it, no one had either of these teams in their Final Four and it's hard to believe that one of these two squads will be playing for the National Championship on Monday.
Sean has analyzed this game and we all agree that this will be a different game for both of these teams. For one, playing a game of this magnitude at a huge place like NRG stadium in Texas leans toward going under the point total of 131.5. SDSU has gone under the closing total in 12 straight and under 14 in of their last 15. FAU has gone under 4 in four straight games when the number is 143.5.
Jesse noted that SDSU, though going under for all of those games in a row, generally lands on 133 to 135 points. So, is the total of 131.5 enough to still bet on under? FAU can play the slowdown game and morphs their game into what their opponents do. They are also a good defensive team in their own right, so the trend very well may continue in the Final Four.
Miami Hurricanes vs Connecticut Huskies
When: Saturday, 3/24 at 8:49PM ET
Betting Line: UConn (-5.5) at PoinstBet, Total 149.5
The nightcap between UConn and Miami is another interesting matchup. To me, this line looks a bit heavy, especially considering that this is a Miami team whose three NCAA Tournament wins have all come as dogs. Jesse differs a bit. He liked Miami early, but then took Texas in the Elite 8. UConn is really the last 'monster' standing. With four NCAA Championships and 6 Final Four appearances, they certainly have history on their side.
They face a Miami team that can score with anybody. This team has had great success as a dog throughout the entire season and seems to be one off those squads that thrives as an underdog. Sean hasn't loved this Hurricane team throughout the tourney and sees UConn as having the swagger of a National Champion.
For more insights and our in-depth discussion on these two huge March Madness games, watch the video below. Jesse, Sean and I have a good handle on these teams after watching them each play three games and we dig deep into each of them to find winners on Saturday.