Mohegan looks to bring online customers into the casino
One of the hot topics at gambling conferences over the last couple of years has been the omnichannel. By definition an omnichannel refers to providing a player a seamless experience whether they are playing on a desktop/laptop, tablet, mobile phone or in a brick-and-mortar facility, for companies that operate physical casinos. The topic was first discussed at gambling conferences around 2018 when New Jersey permitted online betting as long as the company was associated with a brick-and-mortar casino or racetrack. The requirement that online companies had to partner with an existing facility was drafted in 2013 when Chris Christie first signed the online gambling bill into law and was carried forward to 2017 when the rule stayed in place after PASPA was struck down by the Supreme Court. There are currently 28 casinos and/or sportsbooks operating in New Jersey, but there are only 7 physical casinos that hold the licenses, namely Caesars Casino, Ocean Casino, Golden Nugget Casino, Borgata Casino, Bally's Casino, Resort Casino and Hard Rock Casino, all operating in Atlantic City. Fan Duel also operates the sportsbook at Meadowlands Racetrack, Caesars operates the sportsbook at Monmouth Park and BetParx operates the sportsbook at Freehold Raceway.
For obvious reasons, therefore, the idea of an omnichannel is different for companies which have a physical location compared to those which don't. Bet365, 888, Unibet, Virgin, FanDuel, DraftKings, Scores, PokerStars, Party Gaming, BetParx, Pointsbet, Tipico, Betway and Pala Online only operate online, meaning that for them, an omnichannel relates to the methods players use to place their bets online. But for Caesars (which owns Caesars, Harrah's and Tropicana), MGM (which owns Borgata), Golden Nugget Resort (operated by Mohegan), Ocean, Bally's and Hard Rock casino, the omnichannel also extends to play at the physical casino and incorporating the rewards programs into all platforms. I spoke to a couple of people at the recent SBC North America conference and asked what they viewed as a successful omnichannel.
A representative from FanDuel said that to them success means seamless operation of their app, regardless of what platform is run and this was reiterated by people from Bet365 and Unibet. But when I asked Adam Greenblatt, the CEO of BetMGM at the Canadian Gaming Summit in Toronto the same question, he said that it was all about integrating the app into the current rewards program so that bettors will have the same rewards and experience whether they are betting on BetMGM or playing at a physical casino. When I asked whether online or the physical casino was more important to MGM in locations where they operated both online and had a physical casino such as New Jersey, Michigan and Nevada, Greenblatt said that it's all important and it all goes to the bottom line, although his portfolio was the digital product.

None of this was surprising, but I was somewhat surprised to hear the comments over breakfast by Richard Roberts, the President of Digital Gaming for Mohegan Digital, who made it clear that to them everything was all focused on their physical locations. I thus asked Roberts for an interview, and he obliged. Mohegan, also known as Mohegan Corporate, owns and operates their main operation in Montville, Connecticut, which has over 2,000 rooms and over 360,000 square feet of gaming space. They also operate the Resorts Hotel and Casino in Atlantic City, which has over 900 rooms and 100,000 square feet of gaming space and Fallsview Casino in Niagara Falls, Ontario, Canada, which has over 370 rooms and 200,000 square feet of gaming space, although there are hopes for expansion. Mohegan also owns and operates the Mohegan Sun Pocono, in Pennsylvania.
I initially asked Roberts how he views an omnichannel:
"To us it is all about using our internet applications and websites as a way to communicate with people and a good omnichannel means being able to interact with individuals in a way they want to be interacted with."
When prodded for more information, Roberts elaborated, adding "Our corporate focus is to bring players to our retail locations and our goal with the digital presence is to bring people to the properties and use digital as an acquisition tool. The digital applications are a way to communicate to players all the advantages and benefits that can be gained by playing at the casino. In Connecticut we have signed up thousands of new players from the website and one measure of our digital success will be bringing digital players to the property for their dining, entertainment, and hotel stays."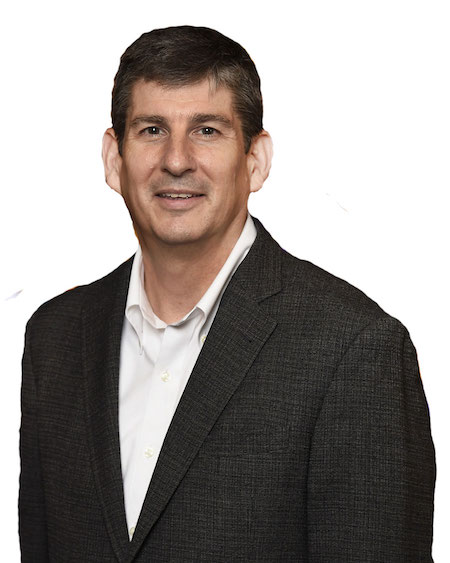 Roberts noted that Mohegan Sun in Connecticut has some of the best restaurants in the region and that it has a 10,000-seat arena for concerts, sports and other events, which make it one of the biggest venues of its size in the area. He was proud to note that top artists come to Mohegan Sun, including Bruce Springsteen, who will be playing at Mohegan Sun in March 2023, and that Mohegan Sun owns the WNBA team the Connecticut Sun, which plays in the arena.
As for Fallsview, even though it is a smaller casino, Mohegan apparently has some big plans for the venue. The Ontario lockdown of casinos for almost a year over 2020 and 2021 cost the company a lot of revenue but tourists and players have returned in droves as all Covid restrictions have been lifted. The company created a play-for-free app called Play Fallsview, available on iPhone and Android, that allowed Ontario gamblers to play casino games for free in anticipation of a real money launch and today the app still exists, although it is now called Fallsview Social. Roberts informed me at the Canadian Gaming Summit that the plan was to flip over the free-to-play app to a real money app, but thus far that has not happened. Consequently, real money players can only play at the website playfallsview.com, although there is hope the app will launch in the next couple of weeks. Currently, there is no link between the land-based account and online account, so no Momentum Rewards are gained by players online, although Roberts said he feels once the app is launched it will take about 90 days to incorporate the Momentum Rewards into the app, noting that in Connecticut it took the company five months to create the link.
Resorts Casino has created an omnichannel with the launch of the Resorts Casino app in Atlantic City, although they have chosen to incorporate Echelon Rewards rather than Momentum Rewards at that casino. Again, it appears that Mohegan's ultimate goal is to use online play to drive players to the Atlantic City Resorts Casino and take advantage of dining, shows and hotel stays.
The recent passing of an online sports betting bill by Massachusetts puts Mohegan in a bit of a conundrum. The company originally applied for a license to operate a casino at Suffolk Downs racetrack but had to abandon the plans when a Massachusetts referendum failed to allow online gambling in the state. Now there are almost 40 companies expected to apply for a sports betting license in Massachusetts and it may be hard for Mohegan to gain the same advantage they would have had if they were the only operator at a major venue in the state. More importantly, a significant percentage of Mohegan Sun visitors come from Massachusetts since it's only about a two hour drive away, so the company no doubt will worry how much legal sports betting in the state will eat into their visits to the Connecticut casino from residents of Boston and surrounding areas. It will be even more devastating if the state also eventually allows online casino gambling.
Mohegan in Canada
I also asked Roberts about any concerns they have with the lack of marketing opportunities in Ontario, something that was mentioned to me by numerous site operators. Ontario will only allow advertising regarding promotions and bonuses by email to the existing customer database or on the company website and most operators have said that handcuffs their opportunities to differentiate themselves from other operators.
"The AGCO (Alcohol and Gaming Commission of Ontario) was clear from day one what the rules were. But not being able to advertise promotions on media or billboards has no effect on us as we are a brand driven company and not an incentive driven company and as far as brand recognition, we already have a great brand in Fallsview."
Due to current Ontario rules, digital and brick-and-mortar customers have to be marketed to separately, so digital promotions can only be advertised on the Playfallsview.com website. But once the cross-link is created, Mohegan will have a true omnichannel as players will generate Momentum Reward points regardless of which platform they choose to use.
So, it's clear that any successful gambling business nowadays will have to create a true omnichannel in order to compete. Players will want to build rewards regardless of whether they bet with a phone or on a desktop but there is obviously a significant difference in rewards from a company like DraftKings where players can use points for free play, clothing and merchandise vs. a casino company like Mohegan where players can use points for hotel stays, dining and arena tickets. In that way, true casino companies with a land-based presence will have a huge advantage over online-only sites by using non-gambling promotions.
Read insights from Hartley Henderson every week here at GamblersWORLD!