Florida court ruling could change tribal gambling forever
Tribal gambling has been a main topic at gambling conferences in the U.S. for several years. It was discussed in earnest after the 2010 Department of Justice (DOJ) decision that allowed online gambling to take place and especially since SCOTUS overturned PASPA allowing states to offer sports betting. Discussions and debates focused on what exactly the rights were for the Tribes in the area of online gambling and how federal laws such as the Indian Gaming Regulatory Act (IGRA), Wire Act and Unlawful Internet Gaming Enforcement Act (UIGEA) applied. Prior to the pandemic it was widely agreed that the IGRA precluded Tribes from offering any gambling that was not exclusively on Tribal lands, but recently that contention was challenged, and many Tribal leaders argued it was unfair for Tribes to be treated differently from commercial casinos in locations where both were offered.
In one of the online conferences held at the start of the pandemic, the Wire Act was specifically discussed and both the leaders from the Tribes and some spokespeople in the state government said that the federal government was going to have to decide whether Tribal lands were in-state or not. If they were not on state land, then the Wire Act would have to specifically say that no Tribal gambling can take place outside of the Tribal boundaries and if they were in state boundaries, then it would have to be decided what changes would need to be made for Tribes to take advantage. The test case at the time involved Michigan.
Tribal online gambling in Michigan
In December 2019, Michigan Governor Gretchen Whitmer signed a bill which legalized online gambling and sports betting to be offered within state lines. The problem for the state was that the commercial casinos were allowed to offer online wagering anywhere in Michigan as long as they followed the rules of the Michigan Gambling Control Board (MGCB).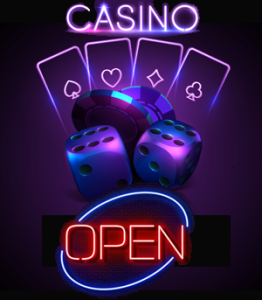 The Tribal casinos, however, did not report to the MGCB and hence were constrained to only gambling that took place exclusively on Tribal lands under the terms of the IGRA. Under the terms of the compact they were also limited to non-sports betting. Not surprisingly, all the Michigan Tribes said that they would be completely shut out of any revenue under those terms since few people in Michigan would be willing to travel to small casinos in Sault Ste. Marie, Battle Creek, Brimley, or similar locations to place an online or sports wager. The Bay Mills Indian Community in Northern Michigan were particularly vocal and demanded something be done to right the situation.
The state discussed the dilemma, and, in 2021, they agreed to a compromise. All gambling that took place on Tribal land would be governed by the Tribe and their rules, but for any online or mobile gambling, the Tribes would have to partner with commercial betting companies who would report to the MGCB and adhere to all their rules including minimum age requirements, rules to prevent problem gambling, geolocating, rules to address cheating, rules related to money laundering, etc., along with taxation. Betting that took place exclusively on Tribal lands would not be subject to the tax.
Bay Mills partnered with DraftKings for online casinos and sports betting, Kewadin partnered with WynnBet, FourWinds partnered with Kambi and the other Tribes partnered with other online gambling companies. One Tribe partnered with the Pala Band of Indians. The condition for the agreement was that the servers accepting the online and mobile wagers needed to be located on the reserves, but the wagering could take place statewide.  So, any bettor playing at DraftKings would see the bets processed from a DraftKings server located at the Bay Mills casino. As for the three commercial casinos, MGM Grand obviously used their BetMGM website and app, Greektown Casino, owned by Penn Gaming, naturally used their Barstool app and website, while MotorCity Casino, owned by an independent operator, partnered with FanDuel. The solution seemed to be a way to appease all sides and was well received. Regardless, other states expressed skepticism as to the legality of the deal as it applied to the IGRA and did not follow suit.
Florida and the Seminole Tribe
The Seminoles guaranteed at least $500 million a year to the state for the monopoly in exchange although it was estimated the state would receive close to $2.5 billion per year for most of the 30 years of the compact. The Minister of the Interior, Deb Haaland, approved the compact and, in 2021, the Tribe launched a Hard Rock sports betting app since they owned the Hard Rock Casino in Tampa. Almost immediately, two commercial operations, Magic City Casino and its affiliated partner, Bonita Springs poker room, sued Haaland and the Ministry saying their approval was faulty since the compact violated the IGRA and Wire Act, which required all Tribal gambling to take place exclusively on Tribal lands and excluded online sports betting. No Casinos also protested saying that the state laws required any casino expansion to be approved through a referendum. It is also believed that several commercial online sports betting companies backed the suit by Magic Casino and Bonita Springs.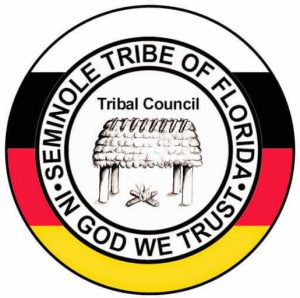 In November of 2021, a federal court ruled that the compact did indeed violate the IGRA and halted all sports betting and gambling expansion in the state. That decision was appealed by the Tribes and the federal government, and the Biden administration asked the appellate courts to allow the compact to move forward saying that the federal courts had no business interfering with state's rights in the area of gambling. The federal government also asked the first court to side with the state, although that request was obviously denied.
The 2021 ruling seemed to dampen any immediate plans by a number of states in discussing expansion of online casino and sports betting, as they felt the final decision in this case would be the blueprint for Tribal gaming and compacts moving forward. Many states such as Minnesota, California, North Dakota, New Mexico, Idaho, Alabama, Wyoming, Arizona, New York, Maine, etc., discussed the possibility of legalizing sports betting and/or internet casino gambling, but those states only allow for Tribal casino gambling and a couple of those states give exclusive rights for all gambling to the Tribes. So, I have been told by gambling consultants that at least three of those states said they are interested in gambling expansion, but need to see where the Florida situation pans out before they can make any decisions. In fact, a couple of analysts have noted that the reason there are still only a handful of states offering online casino gambling even as they legalized sports betting is they realized that the decision would have to ensure that Tribal rights for Class I, II and III gambling are not infringed upon.
Last week, an appeals court in Washington D.C. overturned the first court's decision and unanimously allowed the compact to go ahead. But while saying the compact was valid, it stopped at saying that Tribes can legally offer online betting or sports betting.  In its ruling, Judge Robert Wilkins wrote that a compact does not prohibit the discussion of gambling outside of Tribal lines, thus siding with the legality of the compact.  But, he also wrote:
"Whether it is otherwise lawful for a patron to place bets from non-tribal land within Florida may be a question for that state's courts, but it is not the subject of this litigation and not for us to decide." 
This sentence is crucial because it basically says that federal laws do not apply to compacts, meaning that the IGRA, Wire Act and UIGEA are not considerations when states make compacts with Tribes. Moreover, it seems to open the possibility of federal courts rewriting the IGRA to say that states have full authority in the terms of compacts and that Tribes can offer gambling off of Tribal lands so long as the state agrees to it. The wording also allows for two sets of rules, whereby betting on Tribal lands is governed by one set of rules set out by the Tribal gambling authorities and gambling outside of Tribal lands (including iGaming) is governed by laws of the state. And with that one sentence, Wilkins effectively ratified the solution that Michigan came up with two years ago for their Tribes and commercial casinos.
Other states
But it's not just Michigan that has set up that type of setup. In Connecticut, rules are different for betting on casino apps at the casino and offsite.  I asked Richard Roberts, the CEO of Mohegan Digital, which offers online casino and sports betting on the mohegansuncasino.com website, for some clarification of how it works in Connecticut for betting on and off Tribal lands.
In Connecticut, we have two servers. One on property and one in the State of CT because the Tribal land is seen by the state as a separate "state".  Therefore, players cannot play on the Connecticut server. Specific to online CT, the state requires player digital gaming experiences on the property to be separated from those players in the state via different servers.
As an example, if you are on your mobile device and playing while in a car (on your way) to Mohegan, once you hit the Tribal property line, you would be forced out of the app and would then have to log back in when on the property, but this time you would be on the Tribal property server. This is just an example of how states apply their own regulations to online gambling.
I also asked Roberts if Mohegan and Foxwoods received similar pushback from commercial casino operators when the state allowed them to offer online gambling and sports betting and if he saw any concerns with the Florida decision.
I know there was some discussion about legal actions in Connecticut awhile back by MGM and possibly Caesars. I believe the Dormant Commerce Clause was a basis for any legal action not moving forward.  I don't have all of those details.
The challenge for the Florida ruling is around the interstate commerce laws and UIGEA.  The banks and those that transfer money would need applicable law to allow for commerce as anything that happens off tribal property would be considered interstate.
Payments
Roberts makes a great point when it comes to payments. When the UIGEA was passed the regulations that accompanied that law told banks and other payment processors that they would be held accountable if they processed payments for illegal gambling. With that threat held over their heads, most banks decided to simply deny payments for all online gambling for fear of processing an illegal transaction and risking their license. Even today many U.S. banks will not process payments for any company with online casinos since there are still challenges to its legality. As many will recall the DOJ under Donald Trump tried to reverse the 2010 DOJ ruling from 2018 to say that all online gambling is illegal. That new opinion was silenced after a New Hampshire court rejected it, but at no time has online gambling been deemed completely legal in the U.S. So, a ruling by this court that "it's up to the states to decide what is legal" will make many banks and payment processors uncomfortable as they want a clear indication that something is 100% legal.
So, the courts have handed the Seminoles and Ron DeSantis a victory for now, but there will undoubtedly be more challenges to this latest ruling and at some point, the courts (possibly SCOTUS) will have to decide if the IGRA, Wire Act and UIGEA are constitutional as they are written. They all had a purpose at some point, but with online gambling and online sports betting now a reality in the U.S., they seem to be a hindrance to the desires of most states that want to expand gambling to increase state revenue. Alternatively, the current Biden administration may ask that the current laws be revisited by Congress and possibly amended to give exclusivity to the states in the area of gambling. There is no question that the current Democratic government wants that to be the case and given that many Republican states have legalized at least online sports betting, it seems to have bipartisan support. Sheldon Adelson, the main objector to online gambling, is no longer with us, so those who voted to change the 2010 DOJ decision because of the large donations Adelson made to their campaigns are no longer beholden to him and can now make their own decisions. It's about time that the states are given full rights to decide on gambling and that means repealing the antiquated federal laws that are tying their hands.
Read articles on the North American gambling industry from Hartley Henderson here at GamblersWORLD.