It's time to stop having different betting rules at sportsbooks
One of the biggest complaints that sportsbooks and watchdog sites receive is when players believe they should have won a bet or had a bet voided, but the sportsbook tells them they lost because "it's in our rules," regardless of the situation. This has been a contentious issue for years among bettors in the UK, who often turn to the UKGC for resolution, although the UKGC will almost always side with the sports book, as long as the book has the situation addressed in their rules. For that reason, most UK books have created a set of standard rules on sports like soccer, golf and F1 so the UK bettors know exactly what the rules are regardless of where they have their account.  But those betting offshore and of course those betting with legal, North American books, are often left frustrated due to different rules at different sportsbooks.
"All any bettor expects is a fair chance to win their bet and bets to be settled, based on the good faith in the manner the bet was placed" one analyst said to me. "When sportsbooks grade a wager as a loss when it clearly should never have been accepted in the first place since it was never fair to the bettor, regardless of the rules, then it makes the industry look bad. And it's also a bad look when books grade a bet as a win or refund as "a one-time good faith gesture" indicating that they are willing to do bettors this favor once but never again.  If it's truly in the rules and the books want to adhere strictly to the rules so as not to set a precedent then that's fine, but to insult players by suggesting they only gave them this mulligan due to the circumstances but don't want to hear from them again if the situation reoccurs is repugnant. In the end it's better not to offer this gesture if it's done in poor spirit."

Goodwill
One of the first situations after the U.S. Supreme Court struck down PASPA, where a good will gesture was offered at some books and not others took place in a golf tournament in 2021 when Jon Rahm had a 6 shot lead after the 3rd day and had to withdraw because he was in contact with an individual who had COVID-19 and Rahm wasn't vaccinated. Every book had the same rule on their website which said that the result is graded based on the final result as posted on PGATour.com, but some books, like BetMGM and BetCaesars, along with William Hill in the UK, graded Rahm as the winner along with the actual winner as "a good will gesture," while other sports books, like PointsBet decided to refund the bet and still other books, like Bet365, said they were sticking to the rules and while unfortunate, it's a loss for Rahm bettors.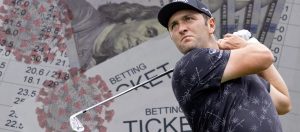 The. books that chose to pay out the win for Rahm in an effort to get in the good graces of bettors would have likely been forgotten should a similar situation occur and fans point to that decision as precedent. Fortunately for the sports books, this situation never reoccurred during Covid but something similar could happen if a golfer has a large lead going into the last day and withdraws because their partner is having their baby. That happened in 2013 when Hunter Mahan withdrew from the Canadian Open with a large lead because his wife went into labor. Not a single sportsbook, including those in Las Vegas or the UK, graded Mahan as the winner or refunded bets.
Bet365, 888, Unibet and most UK based books will almost always adhere strictly to the rules because from experience they know that veering from the written rules is only going to spell disaster when a similar situation occurs. One such situation that left books scrambling (and no one happy) was the 2005 U.S. Grand Prix, when all the cars running Michelin tires ran one lap and pulled off the track for safety concerns, which allowed Michael Schumacher, Rubens Barichello and four back markers to run the race. Those in attendance booed throughout the race and hurled things on the track, and books had no idea how to handle it. Most UK books just paid out the race as it was and lost millions of dollars to those who bet on Schumacher (there was an indication the Michelin cars may not race), while a lot of offshore books cancelled the wagers or offered what they said would have been fair odds had the lines been based on only the six drivers. In the end it was a public relations disaster for all, which led almost every book to adjust their rules to account for a similar future situation.
Another situation which led to sports books grading a bet differently, despite the written rules, occurred a year ago in a NASCAR race at Pocono Raceway. Denny Hamlin won the race, Kyle Busch finished second and Chase Elliott was third. However, after post-race inspection (several hours after the completion), NASCAR determined that Gibbs Racing did something illegal to the car and disqualified Hamlin and Busch.

Most sports books deemed Hamlin the winner and paid accordingly, since the infraction was noted long after the race, but several others, including Bet365, regraded the results and paid Elliott as the winner. A few sports books paid both. This hodgepodge of grading results angered almost all bettors. Hamlin bettors who bet at books that graded Elliot as the winner were furious; Elliot bettors who wagered at books that graded Hamlin as the winner were angry; and for the sports books that paid both as winners, they likely didn't win over a lot of goodwill, since bettors on both sides would have felt they should have won anyways. Each book had different rules on the grading and followed those rules, but this was clearly a situation where every book should have had the same rules and applied them. If the rules are known and are consistent throughout the industry, then there is no reason for any bettor or book to be upset. Unfortunately, sports books still have varying rules for NASCAR.
Different MLB betting rules
That said, even rules that were standard are being changed in the industry and are confusing some bettors. A baseball rule has always been that money line bets are official after 4 ½ innings, if the home team is winning, and 5 innings if the visiting side is ahead, while run lines and totals have to go the full distance for action. But in recent years some sportsbooks have changed the rules so that all bets are action as long as the game is official which has left many fans angry that they are forced to be weathermen as well as handicappers. One extremely irate bettor, who contacted me a while back, told me that the sports book he placed an MLB wager at has a rule that the bets on the UNDER must go 9 innings for action but bets on the OVER count as long as the game is official. Naturally this is a horrible rule that is very unfair to OVER bettors and certainly not in the good faith spirit of the bet that was placed. But, as he noted, books can create any rules they want, and as long as they are written down, leaving bettors with no recourse other than to leave the sports book.
But perhaps the angriest bettor contacted me this week, indicating that he feels he was ripped off for a bet he placed in Ontario at FanDuel. The bet for the July 24th game between the Blue Jays and Dodgers at Dodger stadium required Freddy Freeman to get a hit and Bo Bichette to score a run for boosted odds from +143 to +200.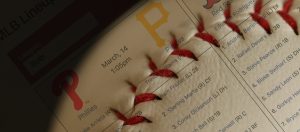 He made the wager around 3 p.m.  ET. About four hours before game time, the Jays announced that Bichette wouldn't be starting, making the bet a horrible wager for the bettor. The Ontario bettor said he contacted FanDuel Support over three hours before the first pitch to ask that the wager be cancelled and was told that he would only get a refund if Bichette doesn't play at all, since "he still had a chance to win", if Bichette entered the game later. He asked for a cash out option and was told that it was up to the traders to make decisions regarding the game, including cash out options. He asked the support agent to send a request to the traders to put up the option and the support agent told him they weren't allowed to be in contact with traders, leaving him on the hook for the bet.
Freeman got his hit in the first inning and Bichette came in to pinch hit in the top of the 9th and flew out. He also walked in the top of the 11th and was left stranded. It's unclear if the bet would have won had Bichette scored in the eleventh, since again there are different rules at different sports books. The rules at most books state that prop bets don't count in overtime, so even if Bichette had scored, the bet would have likely been graded a loss, unless FanDuel has different rules from the other sports books in this regard.
"That was ridiculous," the Ontario bettor said. "How can support not be allowed to have contact with traders? I have accounts at a dozen of the books operating in Ontario and this is the first time I wasn't allowed to cancel a bet hours before the event started. Support seems to have a lot of discretion at books like Bet365, DraftKings, BetMGM and TheScoreBet, so the fact they are impotent in making wagering decisions at FanDuel is inexcusable. What also really riles me up is that if I were to wager on a bad line, FanDuel would cancel the bet and say the line was off and it's in their rules that they can void a wager that is made on a bad line. How is this different? They offered 2/1 odds on a bet that should have been about 50/1, if a player isn't going to play until the 9th inning, yet they said it stands. Shouldn't the bettor have the right to cancel a bet on a bad line too? It's hypocritical and unfair. And even more egregious, they kept the bet boost up to just before game time, hours after the Jays indicated that Bichette wouldn't start. This was clearly to take advantage of any suckers who didn't look at the starting lineups after they were posted, since you couldn't bet on the NO for Freeman to hit a single and Bichette to score a run."
Readers in the past have also expressed to me frustration over the ability to declare their own rules for action at some books. Some books allow you to opt out if the pitcher changes, whereas with other books, it's action regardless. The ability to indicate whether a soccer player must start for your bet on him to score a goal is action at some books, while at others you can state that you want action only if he starts. And there are similar situations in other sports. The similarity in each of those bets is that it only favors the sportsbook, since there is no ability to bet on the other side – i.e., betting on a player NOT to score a goal at any time, if he doesn't start.
Time for a consistent set of sports betting rules
So, the question that should be asked is whether it's time for every sportsbook to come up with a consistent set of rules that they MUST abide by for grading wagers? With sports betting exploding in North America these situations are only going to occur more often, and as the analyst said to me, bettors only want a fair chance to win their bet. And the best way to ensure that the bet is equally fair to both sides is to have a concrete set of rules that apply at all sports books with no advantage to one side over the other. Having a rule that doesn't allow a bettor to cancel a wager on a bad line, while allowing the book to cancel a wager on a bad line, is clearly one-sided and unfair as an example. And as for the goodwill gestures, they are welcomed by many bettors, but consistency is more appreciated. And lastly, sports books must allow customer support to have some flexibility and discretion. Often this is the only option a bettor has to make a query and get a resolution, so saying "we have no power to help you" just leaves the bettor with a sour taste in their mouth and wondering why they are even customers of that sports book.
Read articles on the sports betting and the North American gambling industry from Hartley Henderson here at GamblersWORLD.